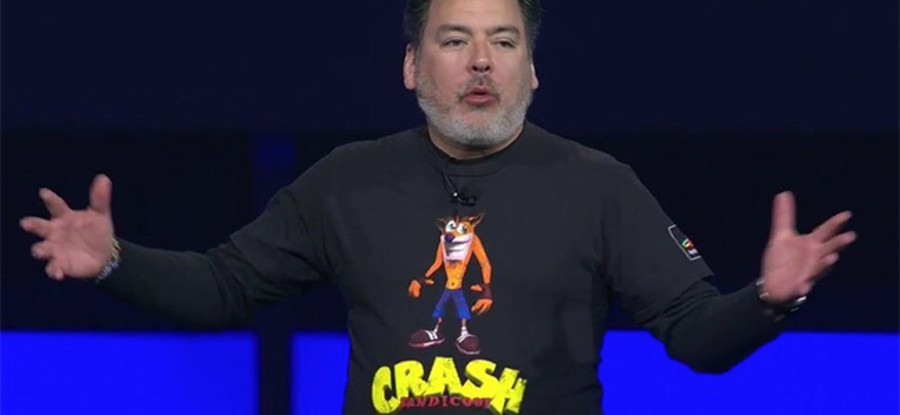 Well, that was a pretty intensive week. Not only did we stay up late for The Game Awards 2015, but this weekend also brought PlayStation Experience 2015 – and about a trillion PlayStation 4 and Vita announcements with it. Because it's been such an action packed week we've decided to do Push Rewind a little differently this time. Here's absolutely everything you need to know from the past seven days.
PlayStation Experience 2015
PSX 2015: Final Fantasy VII Remake Looks Incredible in Brand New PS4 Gameplay
Sony's second segment of the PlayStation Experience came courtesy of a brand new Final Fantasy VII Remake trailer, which, believe it or not, actually featured gameplay. Yes, you read that right – actual, genuine PlayStation 4 gameplay.
PSX 2015: Dreams Come True with PS4 Exclusive Ni no Kuni II
An announcement that surely would have made for a better ending to Sony's PlayStation Experience press conference than, er, Paragon, Ni no Kuni II: Revenant Kingdom has been announced as a PlayStation 4 exclusive.
PSX 2015: All of These PS4, Vita Games Are Available Right Now
Yesterday's big PlayStation Experience press conference had more "out now" moments than we care to count, and we figured that you may want to see the roster of new releases rounded up. Titles included Final Fantasy VII and Fat Princess Adventures, as well as eight classic PlayStation 2 games which have been enhanced with Trophy support. What are you buying? Whip out your wallet in the comments section below.
All Other Press Conference Reveals
Other PSX 2015 News
Features
Reaction: PSX 2015's Presser Brings the PS4 Goods Despite Poor Pacing and Pants Finale
Sony's only just getting started with its PlayStation Experience event, but the keynote is the clear highlight for those not in attendance at the show. This year's presser brought with it a solid two hours of trailers, announcements, and executives in branded t-shirts. But did it deliver? We asked editors Sammy Barker and Robert Ramsey to share their thoughts immediately after the conclusion of the conference.
Other Features
Reviews and News
Just Cause 3 - 8/10
Despite the technical problems – which need to be sorted out quickly, really – we've had a terrifying amount of fun with Just Cause 3. The freedom enabled by this game is second to none, and the island of Medici offers plenty of opportunities for creativity – or, of course, explosions. The campaign may have some low points, but attacking bases and liberating towns is some of the best fun that you'll find on the PS4 this year.
Other Reviews
Other News
---
Thanks as always for reading, everyone. This author's off to lock himself in a sound proofed room and question his own existence for a few hours. See you next week!