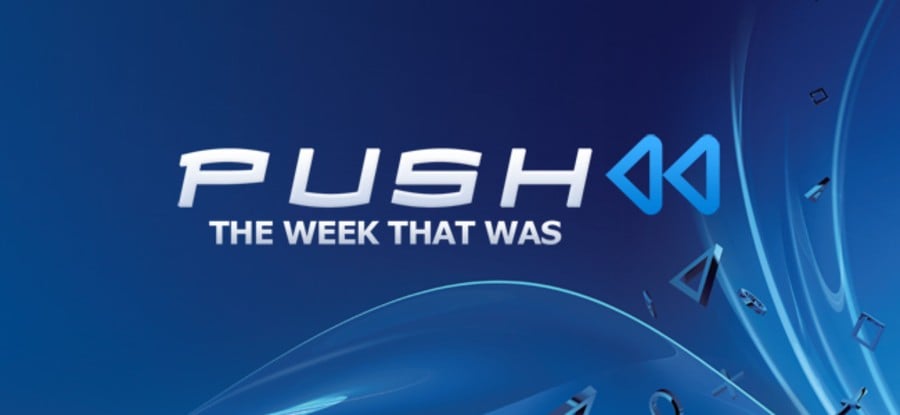 We do adore the madness of E3, but there's something to be said for the slightly laidback nature of Gamescom. Sure, the news still comes thick and fast, but the German convention has a teensy more relaxed pace than the big event in Los Angeles. It also helps that the Cologne-based show always plays host to some solid announcements, with a number of top titles revealed throughout the course of this week. In truth, we're still catching up on some of the smaller headlines, but here are all of the major announcements that you need to know.
Press Conferences
Live: Watch Call of Duty: Advanced Warfare's PS4 Multiplayer Reveal Here
Gamescom 2014 is getting underway with a bang this year, courtesy of the multiplayer debut of Call of Duty: Advanced Warfare on the PlayStation 4.
Live: Watch the Sony PlayStation Gamescom 2014 Press Conference Right Here
The firework show at Gamescom 2014 has started a little earlier this year, with Microsoft announcing some form of exclusivity for Rise of the Tomb Raider. Sony always has a strong showing at the German convention, though, so expect it to fight back during its media briefing.
Live: Watch the EA Gamescom 2014 Press Conference Right Here
Here we go again. With Sony's big Gamescom press conference out of the way, there's just time for one more livestream, with EA the latest publisher to take to the stage in Germany.
Live: Watch the Metal Gear Solid V: The Phantom Pain Gamescom 2014 Preview Show Right Here
Once more with feeling. Gamescom 2014 is far from over, but this is the last livestream of the week, we're afraid. Join us as Hideo Kojima and Geoff Keighley open the cardboard box on PlayStation 4 title Metal Gear Solid V: The Phantom Pain.
Features
Reaction: PS4's Variety Shines at Gamescom 2014, but Sony's Presser Lacked a Show Stopper
Sony usually marches into Gamescom unobstructed. The platform holder has been holding press conferences in Cologne for as long as we've been running this website, even revealing the PlayStation 3 Slim – the redesign which would eventually reverse its flagging format's fortunes – at the event some five years ago. In that time, it's typically employed the event as a kind of E3 aperitif, focusing on all of the weird and wonderful titles in production for its suite of systems, as opposed to the gargantuan blockbusters. It adopted the same strategy today, and served up a smorgasbord of creative first-party and independent outings as a consequence – but it lacked that one show stopper to tie a big bow around all of the original ideas.
Soapbox: Here's Why I Will Be Playing Journey on PS4
I understand where Polygon scribe Colin Campbell is coming from when he says that he won't be playing the recently announced PlayStation 4 conversion of thatgamecompany's seminal spiritual adventure, Journey. Like the author in question, I too haven't booted the game since a gloomy morning in March, where I ploughed through the entire experience in a single sitting – and then rushed to write the review should any of the emotions that I was feeling in the moment evaporate. That was over two years ago now, though, and I'm ready to return.
Other Features
Game Announcements
Gamescom 2014: Blimey, Hideo Kojima is Making a New Silent Hill Game for PS4
In arguably the most bizarre and brilliant headline to come out of Sony's Gamescom conference today, it has been uncovered that Hideo Kojima will be creating a new Silent Hill game for PlayStation 4. Ever the provocateur, Kojima couldn't simply announce the game during the presser, but instead had to sneakily reveal it afterwards.
Gamescom 2014: Until Dawn Rises on PS4, and Its Darker Than Before
Well, we all knew that ex-PlayStation Move exclusive Until Dawn was coming to the PlayStation 4 – but it looks like Supermassive Games has really invested that extra time into creating some impressive character models. While the title's re-reveal trailer definitely has the same spirit as the original, it looks ridiculously good these days.
Gamescom 2014: PS4 Exclusive WiLD Looks Wacky, Wonderful, and, Erm, Wild
It was recently revealed that Rayman creator Michel Ancel had opened brand new studio Wild Sheep, and at Sony's Gamescom conference today, we were finally shown what the fledgling team has been up to. Titled WiLD, the developer's first effort is a broad and ambitious PlayStation 4 exclusive that sees you controlling everything from a ruthless hunter to an adorable corgi.
Gamescom 2014: A Re-Imagining of Tearaway Will Roll Out on the PS4
We think that Tearaway is without a doubt one of the best reasons to go out and swipe up a PlayStation Vita. The visuals are truly unique and gorgeous, the gameplay pushes all of the handheld's features to the max, and the whole tone of the game just has an inescapably lovely charm. Now you can experience that with a more-than-meaningful port of the game to the PlayStation 4: Tearaway Unfolded.
Gamescom 2014: Housemarque Exterminates the Alien Scum with PS4 Exclusive Alienation
Housemarque, the talented team behind PlayStation 4 darling Resogun, officially unveiled its new title at Sony's Gamescom conference today. Dubbed Alienation, the game is a 4 player co-op top-down shooter in the same vein as the developer's previous outing Dead Nation, and will see you fighting off increasingly deadly hordes of alien scum.
Other Noteworthy Game Announcements
Headlines
Gamescom 2014: PS4 Firmware Update 2.00 Brings YouTube Support and Share Play
Regardless of whether you loved or hated the content in Sony's big Gamescom 2014 press conference tonight, there's a sizeable chance that you probably liked the bit about PlayStation 4 firmware update v2.00. With competitor Microsoft leading the offensive in this area, the Japanese giant needed to hit back big, and it countered with a new feature: Share Play.
Gamescom 2014: The PS4 Has Sold a Staggering 10 Million Units Since Launch
During its Gamescom conference today, Sony revealed that the PlayStation 4 has sold a flabbergasting ten million units worldwide since its launch last year. The Japanese giant also noted that 30 million pieces of software have been purchased by consumers in that time. To be honest, we've run out of ways to express how impressive these figures are, so instead, we'll just let company executive Andrew House do the talking.
Gamescom 2014: Microsoft All But Confirms That Rise of the Tomb Raider Will Release on PS4
Told you so. In an interview with Eurogamer.net, Xbox chief Phil Spencer has admitted that Rise of the Tomb Raider isn't actually an Xbox One exclusive at all, and that its deal with Square Enix has a set "duration". That means that, as we pointed out yesterday, the title will almost certainly launch on the PlayStation 4 at some point in 2016 – although, the Microsoft employee wasn't willing to explicitly say that.
Gamescom 2014: PlayStation TV Changes the Channel from 14th October
PlayStation TV, the teensy PlayStation Vita-based microconsole that launched in Japan last year, will tune in to North American flat screens from 14th October, manufacturer Sony has announced. Those of you in Europe will need to wait a little longer to pick up a signal, as broadcasting won't begin in the Old World until 14th November.
Gamescom 2014: Wow, Sony Actually Cut PS4 Games from Its Press Conference
Regardless of whether you loved it or hated it, Sony's big Gamescom 2014 press conference was absolutely packed with content this week. The platform holder announced nine new titles during its presentation, while also providing updates on several other previously revealed ones. And in an interview with Famitsu magazine, Worldwide Studios president Shuhei Yoshida has hinted that the company cut some content from the media briefing – because there wasn't enough time.
Other Noteworthy Headlines
Video of the Week
Video: Watch As We Recap July's Best PlayStation Games
We almost, almost ran this pre-amble through Google Translate and posted it up in French. In fact, your humble host's pointer finger was hovering over the publish button, but we've decided to switch back to the English version. Why change language in the first place? Well, because this video editor is currently swatting flies overseas. Still made you a Game of the Month video, though. Dedication is what you need.