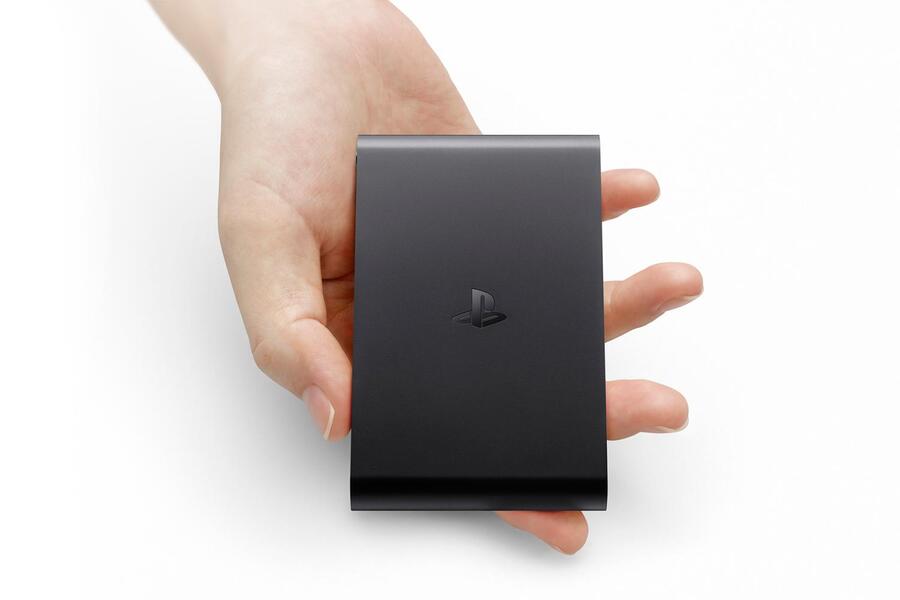 PlayStation TV, the teensy PlayStation Vita-based microconsole that launched in Japan last year, will tune in to North American flat screens from 14th October, manufacturer Sony has announced. Those of you in Europe will need to wait a little longer to pick up a signal, as broadcasting won't begin in the Old World until 14th November.
For those of you that are unclear what the diminutive device is, it's essentially a PlayStation Vita without a display. While this doesn't sound immediately appealing, its strength lies in its access to various media applications, as well as its ability to play most PlayStation Vita games on a big screen. You'll also be able to stream PlayStation 4 titles via Remote Play.
In Europe, the system will come with three digital games which have yet to announced, but you'll need to pay extra for a DualShock 3 or a DualShock 4 if you don't already own one. It'll set you back €99.99, or around £84.99. In North America, there'll be a $99.99 bundle, including a controller and a copy of The Lego Movie Video Game.
We're not convinced that this is going to be a particularly big seller for the console maker, but if you're looking to expand your current gaming setup to a spare room or conservatory, it may have its uses. And, to be honest, at an almost impulse buy price point, we're finding it difficult to say no. Will you be picking up one of these? Stream your response in the comments section below.
[source gamespot.com]