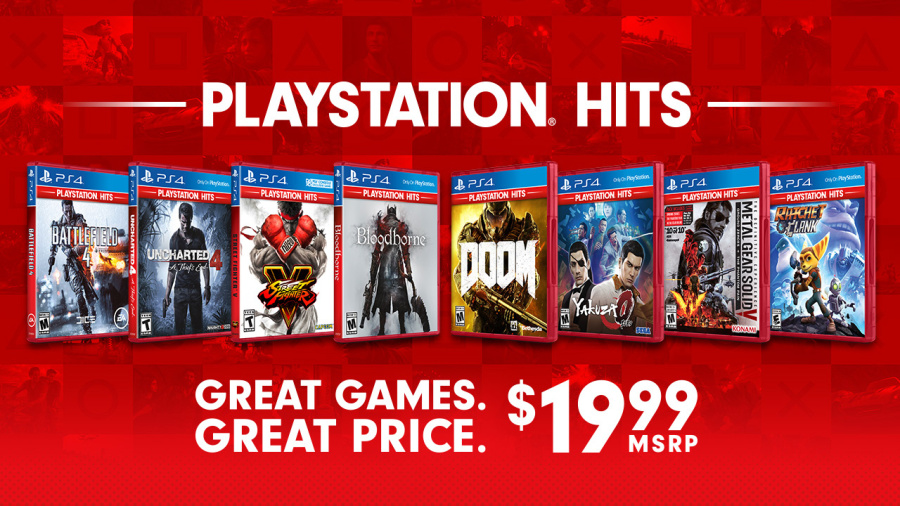 Do you have a gap in your PS4 game collection? Sony has just unveiled its new PlayStation Hits range, a collection of acclaimed titles coming next month for a permanent reduced cost.
These games, marked with the above red branding, will be available digitally on the PlayStation Store and physically at retail, and see the included games going for $19.99/€19.99/£15.99. Some of the games in the PlayStation Hits range are Uncharted 4: A Thief's End, Bloodborne, Ratchet & Clank, DriveClub, and Yakuza 0 -- all fantastic games. The range does appear to differ slightly between regions, so check out the US or EU PlayStation Blog posts to find out what you'll be able to pick up.
Will you be grabbing any PlayStation Hits for your collection? Let us know in the comments below.