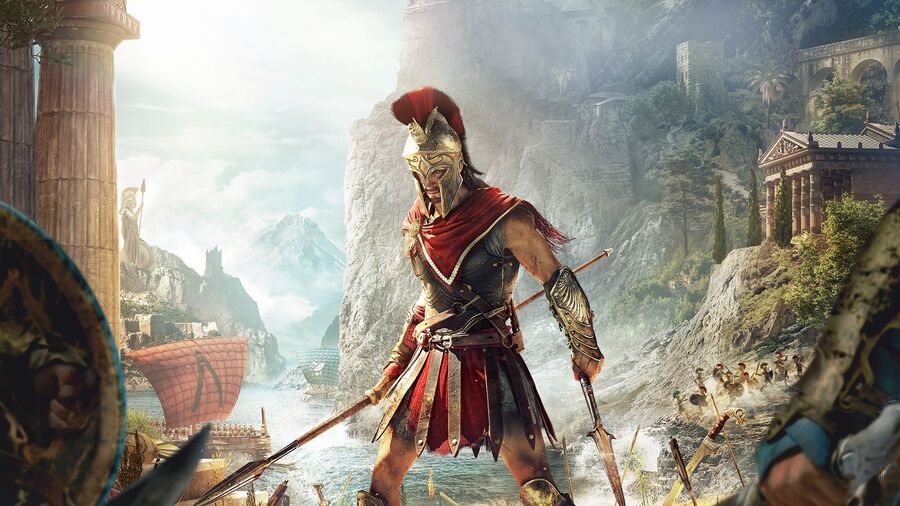 If you've ever lived in Europe, you'll know the pain: the eternal wait for release dates, while the rest of the world gads about in the next great game. It wasn't so bad during the PSone era: the Internet was less established in those hazy mid-nineties days, and so magazines were the main source of information – themselves restricted by print cycles and the like. But by the time the PlayStation 2 arrived, you knew: Metal Gear Solid 2 was out in time for Christmas in the States, and we had to wait until March.
The PlayStation 3 era changed things, as the majority of games released in the same week around the world. But there was still a delay, particularly in the UK; old-fashioned delivery schedules meant that new titles would drop on the Friday, while the USA would traditionally get to play on the Tuesday. Worldwide release dates, famously pioneered by Sonic the Hedgehog 2, definitely became more common – but still, there was the wait.
I thought these days were over, I really did: the emergence of the PlayStation Store as a major retail presence has shifted most release dates to the same day – and yet publishers still want us to wait. This is not a case of logistics or languages anymore, though – it's financially motivated. It started with sports games and, ironically, Xbox exclusives – but it won't be long before it infects everything. I'm referring, of course, to early access launches.
Assassin's Creed Odyssey is out this week: it launches on 5th October. Except – oh yes, there's a second release date if you're willing to pay more. Plump up for the pricier Gold Edition, and you can begin your Greek adventure today; you'll be getting the Season Pass and various other bits of bloat for your additional expenditure, but it's the only option you'll have if you want to play on 2nd October. And it's not the only game.
Shadow of the Tomb Raider did it last month; FIFA 19 and Madden NFL 19 the exact same. Sony may have resisted the temptation for Marvel's Spider-Man and God of War, but even it's been experimenting: MLB The Show 18 could be played "early" if you were willing to pay. Call of Duty: Black Ops 4 and Red Dead Redemption 2? Well, given how publishers like to follow each other like sheep, I'm shocked they're not both on board.
I don't like it. Look, I understand that it's down to the consumer to make financial decisions, and no one's being forced to buy the Super 2 Turbo Ultra Edition X in order to play the next AAA fancy three days early – but publishers know how gamers like to be part of the conversation. I remember those three extra days that it took for games to come out in the UK being torture – and just as we've solved the problem, the solution's being monetised.
I'm not going to pay £74.99 for Assassin's Creed Odyssey – almost £100, are you insane? I flat out refuse. But people are playing now and sharing pictures of Kassandra on social media and by the grace of Greece do I feel left out. Ubisoft knows it – all the publishers know it. And so here we are: two release dates, one game. How long before that "early access" becomes a week? 10 days? Two weeks? And as long as people keep paying for the privilege, those prices are going to rise.
---
What do you make of most major games having two release dates these days? Are you willing to pay extra in order to play earlier, or do you think it's a scam? Only those with gold accounts may post in the comments section for the next three days.
Are you willing to pay extra to play a game early? (242 votes)
Yes, I'll always opt for the earliest available edition
2%
Maybe, but it very much depends on the game
14%
Hmm, I'm not really sure to be honest
6%
No, I'll never pay extra just to play a game early
78%
Please login to vote in this poll.