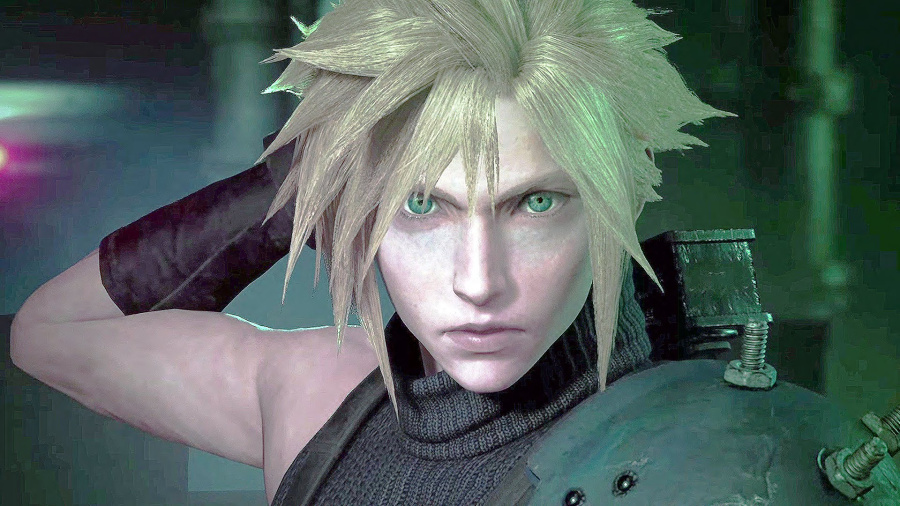 When Final Fantasy VII Remake appeared at Sony's E3 2015 press conference, minds were blown. This author isn't ashamed to admit that he stood on his chair, put his hands on his head, and repeatedly exclaimed "no!" like some sort of deranged howler monkey. The excitement was very real back then, but now, it's safe to say that Square Enix is doing its best to kill the hype bit by bit.
The thing is, we always knew that that it was going to take the publisher a while to find its feet with this project - remaking one of the most beloved games of all time is no easy feat, after all. But perhaps unsurprisingly, we've seen basically nothing of the title since it was announced. And now, Square Enix has revealed that it's shifting its development focus completely, which makes you wonder how well things are actually going behind closed doors.
To cut a long story short, the publisher is moving away from cooperation with outside studios. Previously, it was reported that Japanese developer CyberConnect2 - Asura's Wrath, the Naruto: Ultimate Ninja games - was helping craft Final Fantasy VII Remake, but now, it sounds like the project is being handled entirely by Square Enix's internal teams. Whether this means that development wasn't proceeding as planned is up for debate, but the truth of the matter is that a big shift like this doesn't happen for no reason. Best case scenario, Square Enix is simply moving into a new phase of development, but given its track record, we wouldn't be at all surprised if this turned out to be a warning sign.
Square's recently been recruiting people to help with the game, again highlighting its transition to strictly internal development. What's more, the whole thing now has a new project lead: Naoki Hamaguchi. Hamaguchi was the main programmer of Lightning Returns: Final Fantasy XIII, and he's currently the project lead on mobile and PC title Mobius Final Fantasy.
"Development was moving forward with external cooperation, but the company has decided to shift to an internal setup, including mass production and quality, because we want to control everything, including quality, on a stable schedule," Hamaguchi said during a Mobius livestream. It's difficult to extract concrete information from a single quote, but his words suggest that Square Enix wasn't happy with how things were going.
Of course, all of this likely means that it's still going to be a long, long time before we get our hands on the remake. Just the other day, Square Enix CEO Yosuke Matsuda said that the publisher expects to launch Final Fantasy VII Remake "in the next three years or so", which doesn't exactly inspire confidence, does it?
What's your take on all this? Is Final Fantasy VII going to be another Final Fantasy XV? Escape development hell in the comments section below.
[source ff-reunion.net, via gematsu.com]