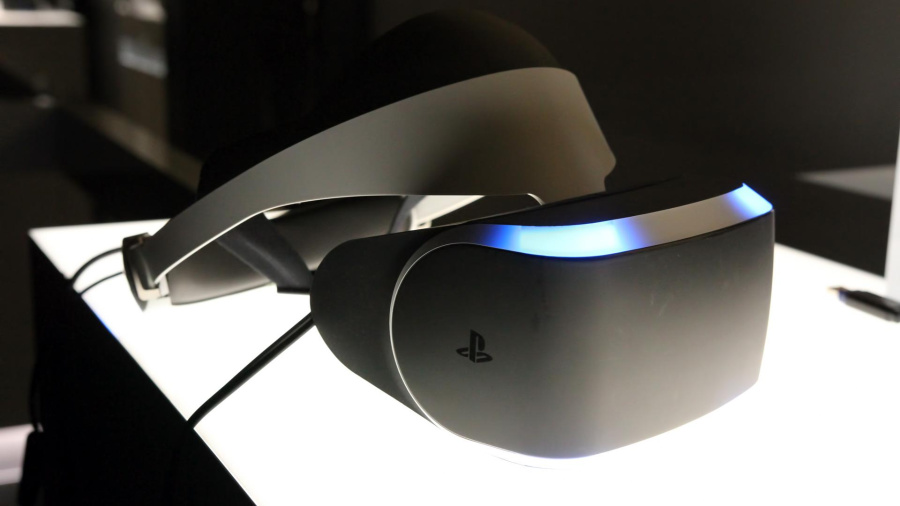 Project Morpheus is set to be the star of Sony's big E3 2015 media briefing tonight – but you may want to put your champagne on ice. Speaking as part of a Wired report – which, incidentally, mentions that Guerrilla Games will be present during the presser – Shuhei Yoshida, the president of PlayStation's first-party network, has hinted that the headset ain't going to be cheap.
"We need to convince PS4 owners to spend several hundred dollars to purchase a Project Morpheus headset, on top of the PS4 they already have," he told the publication. "And more gaming content is what will convince them. We have 30 or more games being developed that we are tracking – not all of them will come out at launch, but there are serious efforts being made on all of them."
According to the publication, this lineup will comprise a vast array of content, including a virtual reality version of Trackmania from Ubisoft, a music visualiser from Rock Band developer Harmonix, and a new game named Wayward Pines from Uber Entertainment, the team behind Monday Night Combat.
"I'm shocked at how broad it is," Adam Boyes, who's in charge of all Sony's external publisher and developer relations, added. "You think everything's going to fall into one of four categories – sports, shooters, action, etc – and that's not the case. Because developers have such great access to VR tools in general, they're just throwing everything at the wall."
But will the variety be enough to get you to invest "several hundred dollars" in the accessory? Yoshida may have misspoken or been misquoted here, but to us, that comment would put the device at anywhere from $300 to $500 – potentially more. Let's hope that it's not quite that extortionate, eh? Indeed, this will be dead on arrival if Sony dares to charge that much.
[via wired.com]