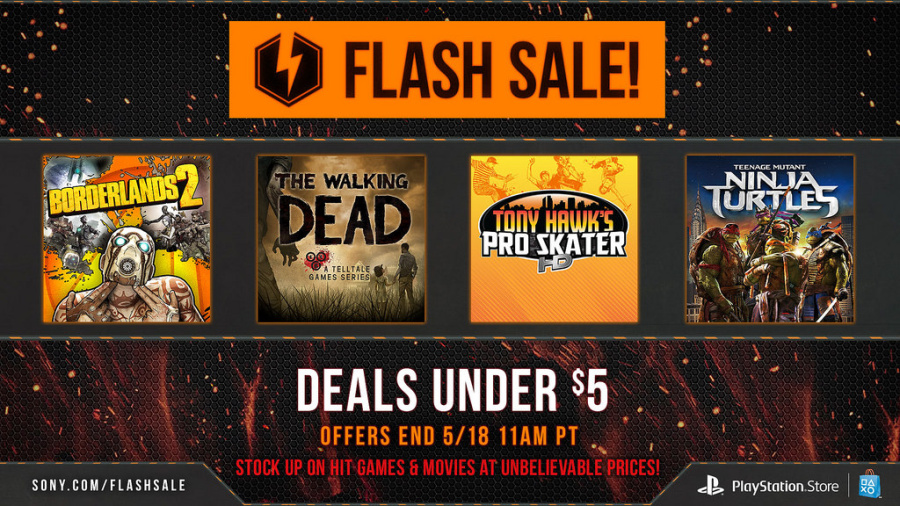 It's the weekend, so we're guessing that you're in the market for some cut price PlayStation Network software. Sony's back in North America with another quite frankly outrageous Flash Sale, spanning the PlayStation 4, PlayStation 3, and Vita. Most of the games available will set you back just $4.80, like the Mass Effect Trilogy, which comprises all three titles in BioWare's space opera.
Then there's the PS4 stuff: The Walking Dead: Season One or The Wolf Among Us can be yours for just $4.75, cross-buy classic Flower looks irresistible at $1.40, and Outlast is a great shout at $4.80. And if you want something new for your favourite handheld, how about the excellent LittleBigPlanet PS Vita or Soul Sacrifice Delta for $4.86?
We'll divert you to the PlayStation Blog where you can peruse all of the discounts and offers, but do come back and let us know what you're buying. Remember, the promotion will end at 09:00AM PDT on Monday, 18th May, so you're going to need to make up your mind this weekend. Bloody hell, though – the offers here are so extraordinarily good that you may end up spending a lot.
[via blog.us.playstation.com]