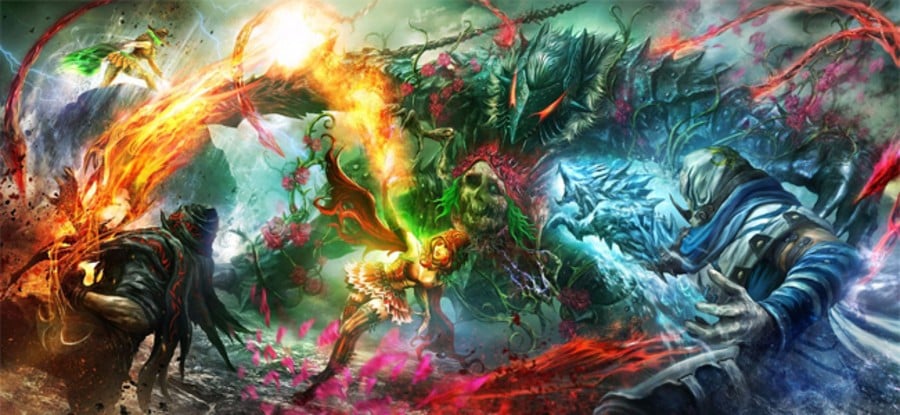 The bigwigs at Sony may have publicly put the PlayStation Vita out to pasture, but the misunderstood machine will play host to a couple of crackers this week. Soul Sacrifice Delta, the updated re-release of Keiji Inafune's dark fantasy classic, will be accompanied by the long awaited portable port of Borderlands 2. Oh, and apologies for this feature's hiatus last week, we're aiming to keep things running like clockwork from now on.
No doubt worth the price of admission for the grisly Resident Evil-esque speech sample at the start, Soul Sacrifice Delta is an updated iteration of Japan Studio's fantasy collaboration with Mega Man creator Keiji Inafune. Sporting a revised edition of the Monster Hunter-inspired outing's original campaign, along with a bunch of visual and performance upgrades, this promises to infuse the already macabre affair with some disturbing dark arts.
Chief among the additions are a selection of new antagonists based upon Grimm's famous fairy tales. As such, in addition to battling birds with bad haircuts, you'll also be taking on a caterpillar-like conversion of Cinderella who's fused to a prince with a foot fetish, as well as a demented Snow White and her band of seven dwarves. If that wasn't enough, you'll be able to align with a new neutral faction as well, adding another layer to the save or sacrifice conundrum.
Vita | 13th May [US], 14th May [EU]
Highlights
Borderlands 2 - Vita | 13th May [US]
The port that prompted Sony to establish an entire new third-party production department, Borderlands 2 has been one of the most requested releases for the Vita since its arrival in late 2012. Packed with the original's gazillion guns – and a couple less players – this revival aims to inject some purple loot back into the Japanese giant's flagging format.
Serious Sam 3: BFE - PS3 | 13th May [US]
We had hoped that the 'BFE' in Serious Sam 3: BFE stood for something so repulsively foul that it would make us gag amid bouts of uncontrollable laughter, but it turns out that it's merely an acronym for 'Before the First Encounter'. While that's a distinctly disappointing subtitle, you should expect the usual mix of guns and gore in this throwback first-person foray.
Minecraft: PS3 Edition - PS3 | 16th May [US], 16th May [EU]
Already available on the PlayStation Network, it's a terribly slow week, so we figured that the boxed edition of Minecraft: PS3 Edition was worth a mention. The physical flavour of Mojang's block buster has been doing serious business over on the Xbox 360, so we suspect that Sony has similar goals in mind for this somewhat overdue brick and mortar release.
Everything Else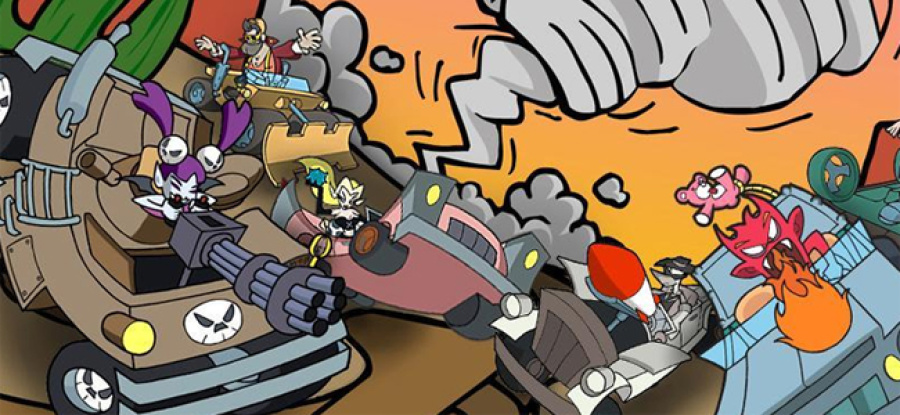 Cel Damage HD
PS4, PS3, Vita | 14th May [EU]
---
Slim pickings this week, but we daresay that handheld fans are happy right now. Will you be buying Soul Sacrifice Delta or Borderlands 2? Are you saving your money ahead of impending next-gen titles Wolfenstein: The New Order and Watch Dogs? Flash your cash in the comments section below.
What are you most looking forward to this week? (36 votes)
Minecraft: PlayStation 3 Edition
6%
Please login to vote in this poll.