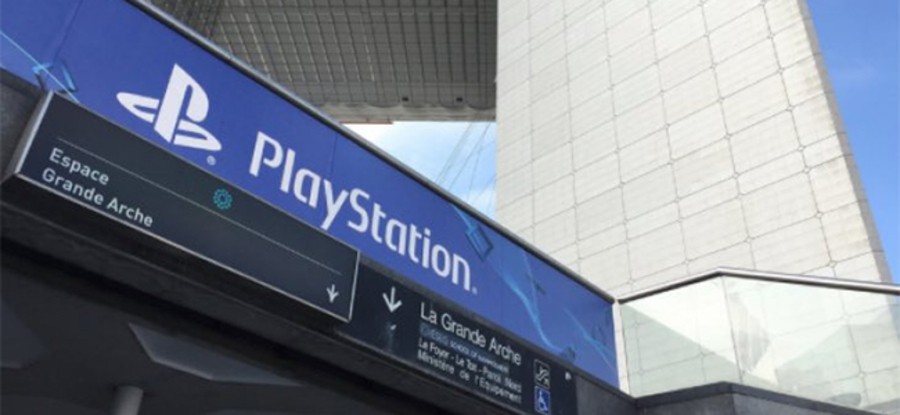 Paris Games Week 2015 brought the goods earlier today – but could it measure up to Sony's extraordinary E3 2015 press conference? The answer, unsurprisingly, is no – but the Japanese giant still delivered some big announcements and ably illustrated just how much variety there is on the PlayStation 4 right now. As is becoming a tradition, editors Sammy Barker and Robert Ramsey share their thoughts below.
Sammy Barker, Editor
Well, in stark contrast to E3 2015, this most definitely wasn't the greatest press conference ever – but I'm not sure that that one can ever be topped. Paris Games Week seemed to take a step backward from more recent breakneck PlayStation briefings, with bulky pre-ambles and some translation issues hurting the pacing. But once again the platform holder demonstrated the sheer diversity of content coming to the PS4, with its 2016 lineup looking pretty formidable right now.
One thing I've always appreciated about the organisation's European shows is that it's not afraid to put something a little out-there on stage. I'm still not entirely sure I understand what Dreams is, but I applaud the fact that there's a manufacturer out there at least trying to push boundaries in the AAA space. The likes of Gravity Rush 2, WiLD, and Detroit all furthered that line of thought for me – oddball outings in an industry that's quickly proving that it only wants to accommodate a few types of game.
And the reaction to the press conference summed that up in many ways for me: Twitter was filled with people yearning for new ideas – then criticising any original projects that dared to show their face. At least there were old faithfuls like Uncharted 4: A Thief's End, Street Fighter V, and No Man's Sky to fall back on – although the latter is getting a little long in the tooth for me. Horizon: Zero Dawn demoed great again, too – even though you could make the argument that it didn't really need to be there.
Perhaps most impressive to me, though – as I've already alluded – is the kind of lineup that Sony seems to be assembling for next year. After a good spell of criticism, we're now looking at a 12 month period which could, assuming nothing is delayed, host: Street Fighter V, Uncharted 4: A Thief's End, No Man's Sky, The Last Guardian, Horizon: Zero Dawn, and Gran Turismo Sport. That last game, by the way – it's got gangbusters written all over it.
Robert Ramsey, Associate Editor
Eh, there's not much to say about Sony's Paris Games Week presser. I came into it with relatively low expectations – partly because the company was never going to come anywhere close to equalling its still unbelievable E3 event – and even then, I found myself a little underwhelmed.
The main problem was that the French conference just didn't match the pace of the Japanese firm's recent outings. It was bogged down by too much talking and a couple of demos that dragged on for far too long. I mean, Media Molecule's Dreams is undoubtedly intriguing, but even after a lengthy stint of gameplay, most of us are still trying to work out what it actually is. I feel as though a quick run through and a basic explanation would have been a bit better suited to the occasion.
The same could be said for the on-stage appearances of Street Fighter's Yoshinori Ono and Tekken's Katsuhiro Harada. They're entertaining personalities, of course, but realistically we could have covered both of their announcements in the space of five minutes with a couple of trailers. It's just the kind of needless padding that we thought that Sony had cast aside, but here it is again, almost like pressers from 2010 have come back to haunt us.
It wasn't all bad, though. I thought WiLD looked really promising – even if it's likely years away – and although much of the show wasn't exactly bursting with big surprises, there were some good games in the mix. DriveClub Bikes is a really neat idea, and even though Boundless looks a bit like Generic Indie Dev Number 8467 got commissioned to do a Minecraft expansion, I can get on board with its attractive art style. Overall, it was a pretty standard affair – but I'm kind of left hoping that Sony's keeping some ammo in reserve for this year's PlayStation Experience.
---
What did you think of the platform holder's press conference? Did it live up to your expectations – or did it let you down? Do you agree with our editors? Let us know in the comments section below.
How would you rate Sony's Paris Games Week press conference? (106 votes)
Please login to vote in this poll.