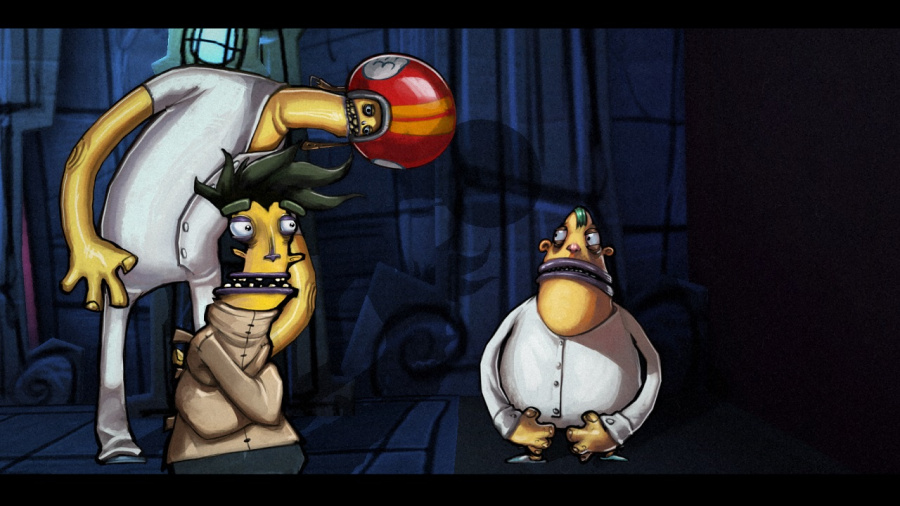 SCEE may have beaten, er, SCEA to the PlayStation Plus punch, but the latter has been prompt to respond with May's content lineup. As in Europe, strange side-scrolling platformer Stick It to the Man will be your free PlayStation Plus game for the month, offering a mixture of point-and-click puzzles and old-school navigation in one delightfully presented package. We loved the original PlayStation 3 and Vita release, so we recommend giving it a try, even if you do so grudgingly while complaining about indie games on your social network wall.
Japan Studio's underrated Puppeteer will also be part of the Instant Game Collection in North America next month, allowing you to finally explore Kutaro's stage-based escapade without having to spend a cent. It'll be accompanied by soccer simulation PES 2014: Pro Evolution Soccer and beautiful brawler Skullgirls Encore. Over in handheld land, freebies will include quirky puzzler Surge Deluxe and Limbo. That's perhaps a little weaker than Europe's offering of Muramasa Rebirth and Everybody's Golf, but both are still excellent games.
As always, SCEA hasn't attached a date to these titles, but it's safe to assume that you'll get Stick It to the Man first, and then be drip-fed the remainder of the lineup throughout May. And of course, these giveaways will be accompanied by the usual roster of savings and discounts, which will be announced a little closer to the time. What do you think of this little lot then? Express your rage at free games in the comments section below.
---
Which PS Plus title are you most looking forward to in May? (22 votes)
PES 2014: Pro Evolution Soccer
5%
Please login to vote in this poll.
[via blog.us.playstation.com]