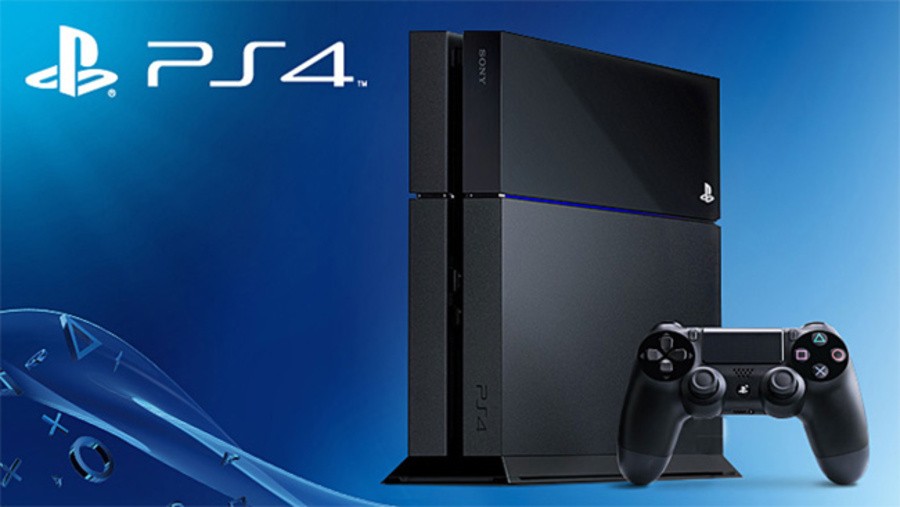 It's been a funny first year for the PlayStation 4. Sony's next-gen format has smashed sales records all over the globe, but the positivity that punctuated the platform's launch has been replaced by an air of unrest over the past few weeks. The question is: has the system's success paved the way for the fickle to pick fault, or is the manufacturer really starting to burn through its early goodwill? With its first year anniversary rapidly approaching, we've decided to take a look at the pros and cons from the console's life so far – in school report form, of course.
Sales
Even the PS4's biggest detractors would have to concede that the system has been a success from a sales perspective. Sony's most recent financial report revealed that the manufacturer has shipped 13.5 million consoles worldwide at the time of typing, with that number putting it ahead of the Nintendo Wii at the same point in its life span. Should the momentum continue through the holidays – which seems almost certain – it could sell anywhere between 18 and 20 million systems by the end of the year, which, frankly, would be a staggering feat.
The most impressive thing from the Japanese giant's perspective is that it's managed to win back territories that it previously flagged in. North America proved an almost impossible nut for the PlayStation 3 to crack, but it's currently sitting on a record of nine straight NPD wins in a row. Meanwhile, in the UK – which was heavily skewed towards the Xbox 360 in the previous generation – the company's managed to unlock a lot of the brand adoration that was present in the PlayStation 2 era. And, of course, it's also got much of continental Europe and Asia on lock.
If there's any real disappointment, it's that Japan has failed to share the rest of the world's enthusiasm for the system. Despite a delayed launch – designed to accrue a software lineup more tailored to the nation's tastes – it's yet to really connect with the mobile obsessed market in the way that the organisation may have originally hoped. The company is lining up another concentrated push early next year with Dragon Quest Heroes and Yakuza Zero, but it may need to wait for the likes of Final Fantasy XV and Persona 5 before it gets any real traction in its home territory.
Grade: A-
Games
Historically, there's always a software drought during a system's first year on the market, but Sony has by and large avoided this issue with the PS4 due to strong third-party relations. Aside from a customary comatose period in the summer, the next-gen system has been furnished with new releases on a weekly basis – whether it's titles on the PlayStation Store, or full retail releases in shops. In fact, the indie support that the manufacturer touted all the way back at the system's reveal event has served it well, resulting in a seemingly neverending supply of titles to play.
Of course, this hasn't been to everyone's tastes – and it's easy to see why. Much like the PlayStation Vita, those adopting a $399.99 piece of hardware understandably want the machine to 'wow' them, and, for many, pixelated outings developed on a threadbare budget aren't exactly stacking up. The same can be said of the ongoing emphasis on cross-generation games, which looks set to continue well into 2015 and beyond. With so few third-party projects really pushing the hardware, the emphasis on exclusives has become even more pronounced – and some feel Sony's falling short in that department.
A disappointing holiday lineup is perhaps evidence of that this year, but it'd be unfair to judge the platform holder on the final three months of the calendar. Indeed, its offering has been more spread out in 2014, with inFAMOUS: Second Son, MLB 14: The Show, and The Last of Us Remastered all accruing strong reviews earlier in the year. Between the imminent Bloodborne and The Order: 1886, it looks set to start the coming year strong as well. It's hardly been a vintage first year for exclusives or third-party titles, then – especially when you factor in DriveClub's woes – but the variety and quantity has been somewhat unparalleled, and we still don't know what the majority of its internal teams are cooking behind closed doors either.
Grade: C+
Hardware and Firmware Updates
No piece of electronics equipment is ever flawless, and the PS4 has certainly had its fair share of problems in the hardware department. In addition to DualShock 4 analogue stick issues – which now appear to have been addressed – there were also some breakages around launch, which caused consoles to not turn on correctly, and Blu-rays to get stuck inside disc drives. These appear to have been largely limited, though, with the system seemingly continuing its predecessor's track record for great reliability.
It's in the operating system that the console's been a little less consistent, then. Firmware updates have been slow to release, with the most recent v2.00 refresh being the most notable since launch. The manufacturer's since said that this is due to feedback from the previous generation, where people complained about the constant need to keep their PS3 up to date. Unfortunately, frequent, and, more importantly, meaningful monthly updates from Microsoft has made the firm look like it's falling behind in this department – and so it needs to get a wiggle on with previously announced features such as Suspend and Resume.
It would be unfair to overlook the advantages of the system itself, though. Not only has the PS4 proved itself to be more powerful than its immediate competitors – running almost every multiformat game better than any other non-PC machine – but it's also introduced some truly great features, such as the socially impressive share button, as well as more minor bulletpoints like Remote Play. There are still areas that need to be addressed – messages, for example, are broken, and there's still no sign of DLNA – but the core of the system's functionality is strong.
Grade: B
PlayStation Network and PlayStation Plus
It's funny what difference a few months can make. If we'd written this article at the tail end of the summer, we'd be struggling to say much about the PlayStation Network – but the quality of the service has taken a nosedive in recent weeks. It's important to stress that the online platform isn't as bad as some overzealous forum pundits would lead you to believe, but it has been inconsistent since the launch of Destiny earlier in the year. Whether that's due to an unexpected influx of new players or a recent spate of DDoS attacks is unclear, but it's obvious that Sony has to improve in this area.
Fortunately, it now has almost eight million PlayStation Plus subscribers paying it on a monthly basis, so we're hopeful that, unlike on the free PlayStation 3, it'll be investing greatly in its server infrastructure over the coming year. While we're sure that network engineers will be cringing reading this – we understand that it's not always easy to keep a global network online 100 per cent of the time – its infrequent outages are becoming a bit of a perception problem, even if they're not as common as some people think.
The platform holder's premium subscription service also needs to improve. It's certainly unprecedented for a system to giveaway games on a monthly basis as part of an affordable pre-paid fee, but its lineup hasn't reflected awareness of consumer complaints in recent months. While only the most entitled likely expect AAA games on launch day, we do think that the choice of releases like Sportsfriends – a great game, but not the most universally appealing one – are a mistake, considering people are asking for more traditional titles. Most worryingly, there's been a decline in the quality of the service on the PS3 and Vita, which also needs to be addressed.
Grade: D+
Press Conferences
After an incredible year in 2013, it was always going to be difficult for Sony to hit quite as many press conference homeruns – and this year's selection of keynotes were, er, decidedly lower key affairs as a consequence. With the format sparring all but over, the platform holder instead opted to focus on software and services during its E3, Gamescom, and Tokyo Game Show showings – and it was largely successful in this regard, without ever really giving the impression that it's shown its full hand.
E3 was perhaps the most disappointing of the three, as the firm once again failed to pace its presser properly. A dull speech from new SCEA boss Shawn Layden put the dampener on what should have been a sensational offering, featuring titles such as Bloodborne, LittleBigPlanet 3, Grand Theft Auto V, Batman: Arkham Knight, and, of course, Uncharted 4: A Thief's End. Strong criticism of this monotonous monologue led to a much smoother Gamescom press conference, which focused a little more on the outlandish projects in production both internally and externally for the next-gen machine.
TGS, with its lessening relevance, delivered fewer surprises – but the confirmation of a new Hot Shots Golf game, as well as regionally important releases such as Dragon Quest Heroes had the desired impact. Perhaps the most exciting and disappointing thing about all of this year's conventions is that we still don't know what key first-party teams such as Sony Santa Monica, Bend, and Guerrilla Games are up to. That's frustrating a lot of people right now, but it could lead to some sensational showings in the future – the upcoming PlayStation Experience fan event included.
Grade: C+
Marketing and Attitude
"While we're off to a reasonable start, we're not in the slightest bit complacent, because the [PS4's early success] is just that – a start," said SCEE president Jim Ryan during the platform holder's Gamescom press conference earlier in the year, shortly after the firm announced that it had sold 10 million PS4 consoles through to consumers. There's been some criticism that Sony's been resting on its laurels of late – the lack of exclusives this Christmas often paraded around as evidence of that – but it's clear through more considered eyes that this isn't necessarily the case at all.
The narrative has definitely changed over the past year – Microsoft has been forced to reverse almost all of its decisions with the Xbox One, cut the price several times, and even announce titles that seem, in all honesty, a long way away – and that's definitely given the impression that the platform holder's returning to its arrogant ways. However, in reality, the reason that it's not stealing headlines for policy changes and price adjustments is because it was arguably on the right path with its platform before it even launched. Aside from keeping some of its internal projects under its belt, the company's mostly continued to execute on what worked for it in the run up to launch.
And one area where it's had particular success is in its marketing strategy. During the PS3 era, the company was frequently called out for not getting its console in front of enough people's eyes, but partnering with new intellectual properties like Watch Dogs and Destiny was a real stroke of genius from the firm. By picking these new brands, the firm was able to promote them as though they were first-party games – something that Microsoft has struggled to do with some of the more established titles that it's partnered with, like FIFA 15 and Madden NFL 15.
Grade: B
Overall
The fickle nature of gamers has eroded some of the goodwill that Sony carried into the beginning of this generation, but it's hard to deny that the PS4 is off to an impressive start. While there are still plenty of issues for the platform holder to address, it's already working from a strong base – and its attitude at the present seems to demand nothing less than success. To add to that, we still have the sneaking suspicion that it's holding the best back – and that's exciting to say the least.
---
How would you grade the PS4's overall first year on the market? Do you agree with our assessment of the situation? What do you think that Sony's doing well – and where would you like to see it improve? Bring out your red pen in the comments section below.
How would you grade PS4's first year? (103 votes)
A+

6

%
A

7

%
A-

11

%
B+

17

%
B

18

%
B-

11

%
C+

5

%
C

13

%
C-

5

%
D+

2

%
D

2

%
D-

1

%
F

3

%
Please login to vote in this poll.