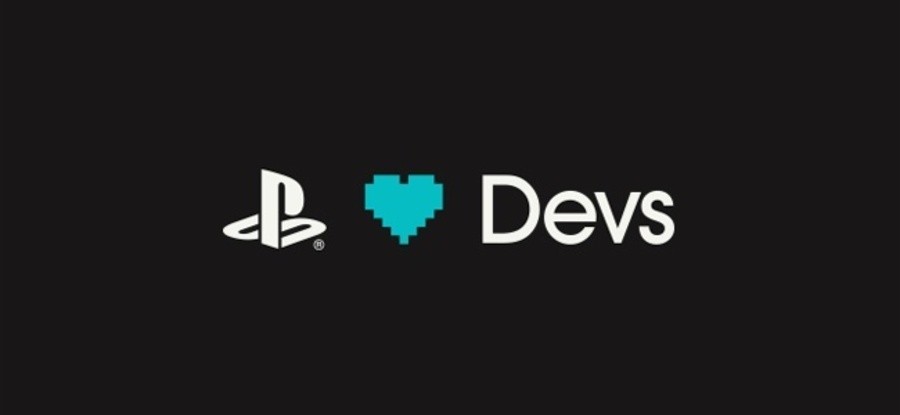 Project Morpheus may have gobbled up the headlines at this year's Game Developers Conference, but there were still plenty of inevitable PlayStation 4 and Vita indie announcements to scoff on the leftover scraps. Rather than bombard you with individual stories, we've opted to compile all of the biggest reveals in one big lighter bites love-in, with all of the largest unveilings embedded below. Your appetite may be craving some meatier meals, but there's nothing wrong with indulging on a fistful of snacks while you wait for the blockbusters to cook.
Aztez (PS4, Vita)
With an art direction as defined as MadWorld and a fighting system as flamboyant as Bayonetta, Arizonian upstart Team Colorblind could be accused of plagiarising vaunted Japanese developer Platinum Games' winning production blueprint with Aztez. However, this stylish beat-'em-up has an innovation of its own: an empire management system. Apparently, chomping roast chickens while raining fist fury on dumb-struck punks has grown tiresome since the days of Final Fight, so this upcoming monochrome excursion aims to add some depth to its succulent combative core.
Part of a PS4 double-punch by Zen Pinball 2 developer Zen Studios, the re-released CastleStorm: Definitive Edition aims to bring medieval combat to Sony's latest console. Already available on the PlayStation 3 and Vita, this physics-based escapade will find you fortifying your elaborate stately structure while attempting to rain royal hell on your tyrannical foes. Boasting the original campaign in addition to its expansion packs, this upgraded adventure will even run in delightful 1080p at 60 frames-per-second. It's set to sit on your system's throne this spring.
Already announced for the PS3 and Vita, the cleverly dubbed Dynamighty is busy bringing its jangly undercover excursion CounterSpy to the PS4 as well. Featuring clever cross-platform features that will allow you to unlock gathered intelligence across multiple devices, this silhouetted stealth game is set to add the kind of stylish sneaky action to Sony's next-gen system that espionage aficionado Solid Snake could only dream of. The title's due out in the summer, but make sure that you're paying attention – we hear that this game has a knack for slipping by unnoticed.
Despite its distinctly unappetising title, Dragon Fin Soup sounds like quite the delicacy. Fusing roguelike action with classic role-playing gameplay, this throwback outing may just be the best combination since broccoli and stilton broth. Currently undergoing a Kickstarter campaign for additional polish, the indie adventure takes place in a fantasy world called Asura, which just so happens to be built upon a giant space turtle. The protagonist also looks a lot like Little Red Riding Hood, which is complemented by developer Grimm Bros' name.
Home (PS4, Vita)
While you could argue that the creepy avatars and non-stop dance battles are more horrifying than even the best Silent Hill games, indie title Home is aiming to trump PlayStation Home at its own disturbing game. A port of the PC and smartphone smash of the same name, this pixelated psychological thriller is designed to be played in the dark with a set of Sennheiser cans super glued to your ears. There's no word on a release window just yet, but you can always prepare for the adventure by hitting up Home Square dressed as Ron Weasley.
Bust out your best dancing shoes because KickBeat: Special Edition is making a comeback on Sony's next-gen system. Fusing kung-fu action with pacey shape pulling, this re-released PS3 and Vita title will feature a full single-player campaign, in addition to a music analyser mechanic, allowing you to make unique stages out of your Dixie Chicks CD collection. Even better, the developer's promising new features, additional songs, and more than enough general enhancements to make you do the splits. Ouch.
Race the Sun may sound like an impossible objective or awful Halle Berry movie, but it's also an outstanding speed sim by teensy studio Flippfly. Set to soar onto Sony's suite of systems this summer, the release sees you take control of a solar powered aircraft which must stay in the sun's scorching rays for as long as possible. The sense of speed may never rival seminal shooter Space Harrier, but at least the polygonal presentation is a step above StarFox. Now, make sure that you do a barrel roll.
Designed by a developer named D-Pad Studios, it's perhaps not overly surprising that Savant Ascent is yet another side-scrolling action game. However, take this title at face value and you'll only be getting half of the heavy beat-inspired story, as this is as much as a rhythm release as it is anything else. A dodge-and-shoot escapade, each move that you make in this fast-paced affair is designed to fit electronic musician, er, Savant's first-pumping soundtrack. It also looks like an old-school heavy metal album cover, which is a big plus in our book.
---
Which of these indie titles are you most looking forward to playing? Are there are any releases not yet announced for Sony's systems that you'd like to try with a DualShock controller in hand? Try not to moan about all of the ports in the comments section below.
Which of these indie titles are you most looking forward to? (27 votes)
Aztez

11

%
CastleStorm: Definitive Edition

7

%
CounterSpy

15

%
Dragon Fin Soup

41

%
Home

7

%
KickBeat: Special Edition

0%

Race the Sun

15

%
Savant Ascent

4

%
Please login to vote in this poll.