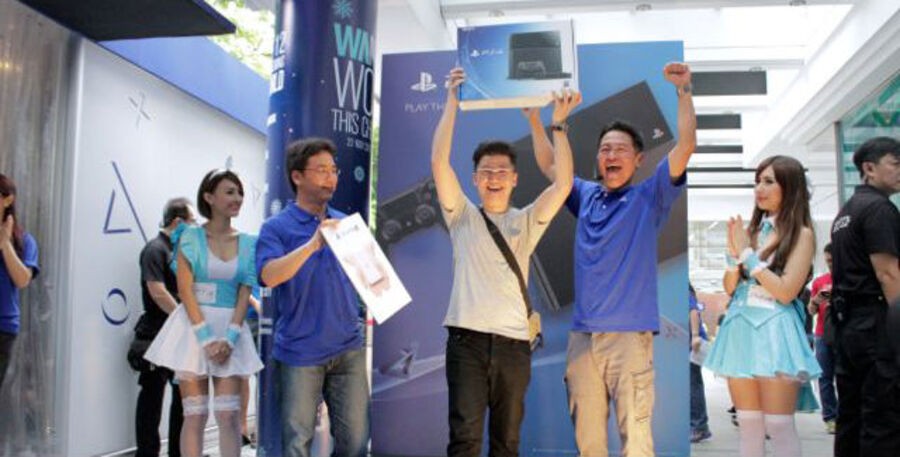 The reason behind Microsoft's temporary Xbox One price drop is looking clearer by the minute: Sony has now shipped 13.5 million PlayStation 4 consoles worldwide – and it hasn't even been out a year yet. The company added 3.3 million units to the system's total tally in the quarter spanning July to September, boosting game division revenue by a whopping 84 per cent year-over-year.
It's worth remembering that the platform holder announced that it had sold 10 million units to consumers in early August, which suggests that stock isn't simply sitting on store shelves. As such, you can pretty much bank on the abovementioned figure more or less reflecting the next-gen console's install base right now. And the busiest months of the year are still to come.
This number actually puts the PS4 ahead of the Nintendo Wii, which shipped just over 13 million units in the same timeframe. It's worth remembering that the motion controlled machine was heavily supply constrained for a long period of time, but let's take nothing away from Sony here: if this momentum continues through the holidays, it will have the fastest selling format of all time to its name.
That success is evident in its financials, as Sony's Game and Network division made ¥309.5 billion ($2.7 billion) in revenue for the quarter, and turned a ¥4.2 billion ($37 million) operating loss into a tidy ¥21.8 billion ($195 million) operating profit. Sadly, the PlayStation 3 and Vita didn't contribute enormously to that, selling 1.5 million units cumulatively.
Also, despite the success of the PS4 as a whole, the Japanese giant is still in dire straits, as the company made a loss of ¥136 billion ($1.2 billion) overall, and it expects that to increase by the end of the financial year, all the way up to ¥230 billion ($2 billion). There's good news and bad news for gaffer Kaz Hirai, then – but Andrew House and his SCE cohorts will understandably be over the moon.
[source sony.net, via eurogamer.net, neogaf.com]