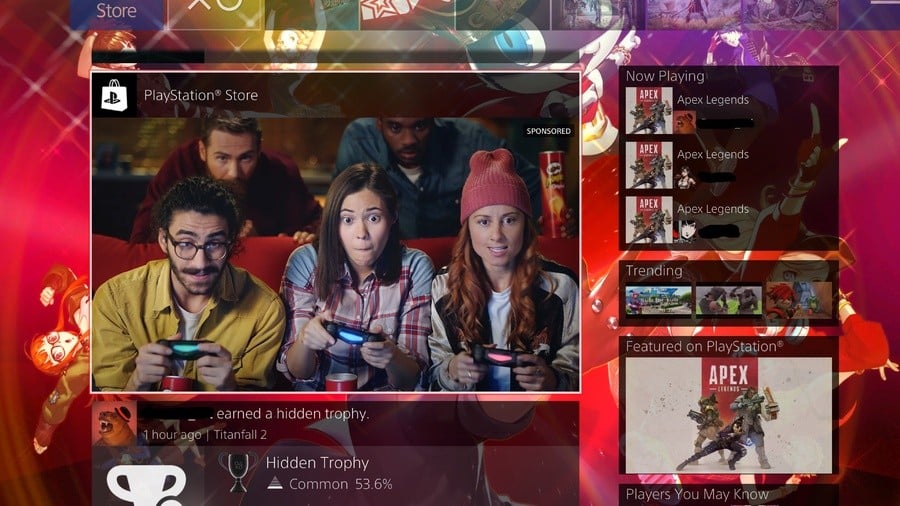 Huh, we're not sure we've seen this before. We've received a number of reports stating that the What's New section of the PS4's main system menu has been taken over by adverts that autoplay as you scroll through the available content. We went to verify this ourselves and we can confirm that they do indeed exist.
After scrolling through a few items we were greeted by the Pringles ad that you can see above. It plays automatically, and the audio will cut off any music that you might be listening to. It even interrupts Spotify. As far as we can tell, you can keep scrolling, but it still attempts to play the first time that you see it.
The What's New section has always had ads -- usually for deals or games available on the PlayStation Store -- but as far as we're aware, these have never taken the form of autoplay videos with invasive audio.
It's also worth noting that we have our 'Featured Content' option disabled in order to stop advertised games being added to the home menu, so this setting clearly doesn't apply to the What's New section.
Have you stumbled across any of these ads? Avoid the clutches of marketing in the comments section below.