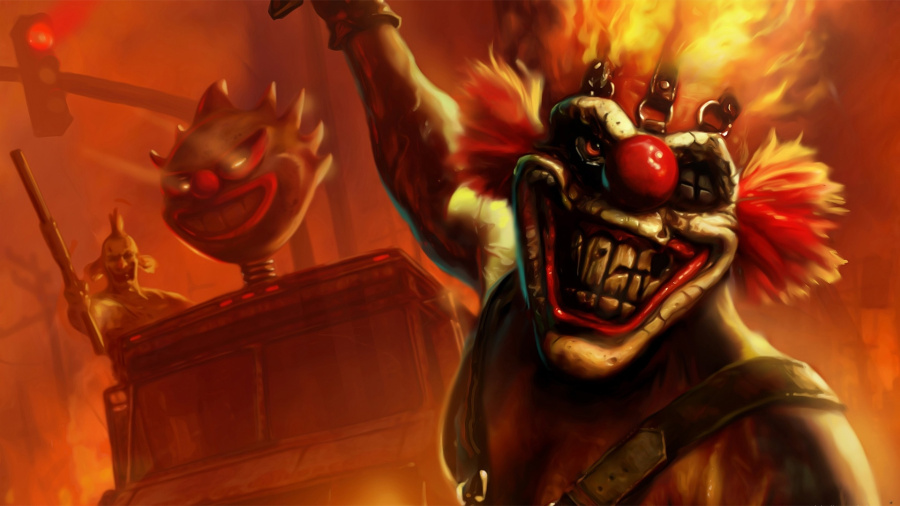 Twisted Metal maker David Jaffe has weighed in on the state of the franchise, releasing a video as response to the "numerous" daily tweets he receives from fans asking about the future of the car combat series. In the ten minute clip, he makes clear that he doesn't own the brand and so any decisions about its development will be decided by Sony, but he shares various thoughts on how it could be resurrected.
The outspoken veteran believes that, of all the options, a smaller downloadable title would be the best direction to take. "You could go huge and make a $60 AAAA game where it's Grand Theft Auto meets Twisted Metal, but I don't imagine that would be something Sony would do because the investment would be so high on a franchise that historically has only done really well in America," he said.
Jaffe notes that a smaller, downloadable game with regular updates like Rocket League would make more sense. "There's still clearly an audience for it," he added. "I think it's still a solid intellectual property." He went on to clarify that he's not aware of anything like that being in the works at this moment in time, but reiterated that only Sony's top brass would be privy to any plans of that nature.
The industry legend also touched upon the possibility of a remaster. "It'd be great to see them re-launch Twisted Metal PS3 on the PS4 with all of the online stuff figured out […] but it'd be a pretty big endeavour, and for a title that did well but not staggeringly well it'd be hard to imagine that they'd want to invest in that," he said. However he concluded that with the likes of MediEvil making a comeback, there always a possibility.
Would you like to see Twisted Metal on the PS4, and if so, in what form? Park your ice cream truck in the comments section below.
[via youtube.com]