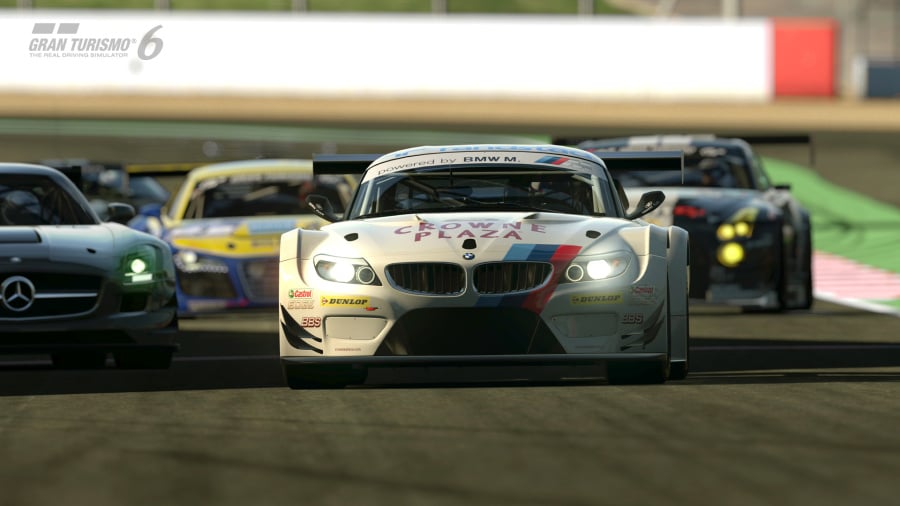 With dodgy digital-rights management policies having walked the path of the Dodo, the latest controversial business practice to catch the ire of hardcore gamers are microtransactions. These small in-game payments have been at the heart of the free-to-play model since its inception, but are gradually beginning to creep their way into full retail releases such as Mass Effect 3 and FIFA 14 – and unsurprisingly, they're parking up in Gran Turismo 6, too.
This is particularly pertinent because fellow simulation racer Forza 5 was recently lambasted for being riddled with the controversial fees. In that game, players estimated that you'd need to spend upwards of $2,000 (£1,200) in order to unlock all of its content – but is the system in Polyphony Digital's soon-to-be-released PlayStation 3 exclusive as bad? It's a little too early to say at this stage, but you may want to keep your debit card locked away just in case.
As previously reported, optional credits packs will be available in four denominations: 500,000 (£3.99/€4.99), 1 million (£7.99/€9.99), 2.5 million (£15.99/€19.99), and 7 million (£39.99/€49.99). At the time of writing, North American prices have yet to be confirmed, but expect them to be in the same region as the Euro figures. Of course, where it gets really interesting is what these packs will actually buy you in the game.
The most expensive vehicle is the Jaguar XJ13, which costs a whopping 20 million credits. To snatch that immediately, you'll need to buy two 7 million packs, two 2.5 million packs, and a one million pack – which would cost you an eye-watering £119.95 ($196.43). It sounds outrageous, but the real key is how the title distributes the credits in standard single player gameplay. Forza 5 adapted its reward loop in order to cater to these additional payments, while Sony stresses that that's not the case in Gran Turismo 6.
"The game is just offering an alternative path for busy people," stressed Sony Worldwide Studios president Shuhei Yoshida on Twitter in response to the predictable social network backlash. "Microtransactions per se are not a bad thing – how the game is designed around them could become the problem." Are you put off by practices like this, or are you happy to ignore the optional payments as long as the core game's not altered? Rev your engines in the comments section below.
[via eurogamer.net, twitter.com]