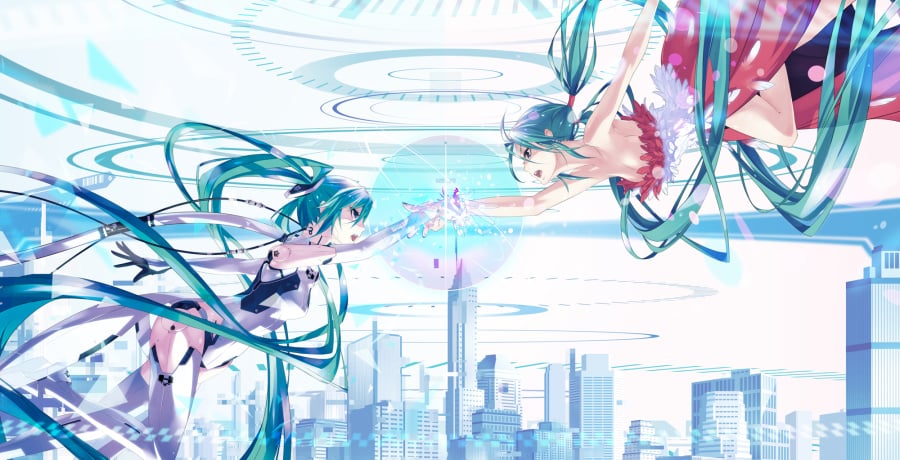 Creepy cult Japanese rhythm game Hatsune Miku: Project Diva F is set to prance onto the PlayStation 3 in North America and Europe in August, publisher SEGA has announced. You may remember the organisation running an online petition regarding the title earlier in the year – it turns out that it was pretty successful.
"Your voices helped make this happen," said associate brand manager Aaron Webber on the company's blog. "Miku and SEGA fans, this is your moment. We're thrilled to bring this title out for you, and we're counting on your support."
The title will be available in both physical and digital forms in North America, while it will only receive a PlayStation Network release in Europe. It features 38 unique songs starring the virtual vocaloid pop idol, in addition to an edit mode, and more costumes than a Broadway production. If you're still not convinced, you'll be able to get your grubby mitts on the green-haired singer next week, courtesy of a demo. Now, about Yakuza 5...
[via blogs.sega.com]