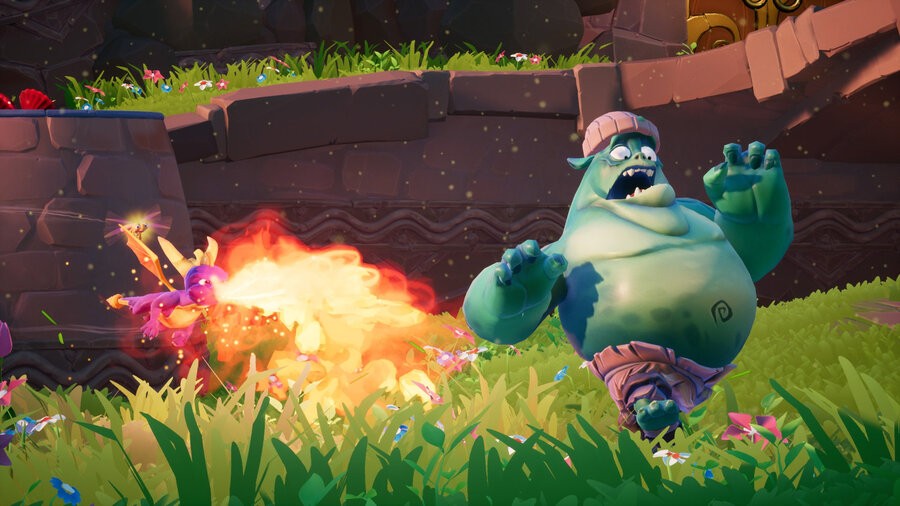 This is a tricky one. Back before Spyro: Reignited Trilogy was delayed into November, it was discovered that only the first game would be on the Blu-Ray, and that players would have to download the second and third titles digitally. This caused a bit of a stink, as some people either don't have access to the internet, don't want to take their PS4 online, or have a poor connection. We then had the delay, which many hoped was to allow Activision the time to squeeze the three games onto the disc, or at least come up with a better solution.
We're now less than a month away, and the official website for the collection still states that Spyro 2 and 3 need to be downloaded via the internet. However, a couple of people on Twitter have been in contact with various retailers, all of which claim that the Reignited Trilogy will in fact ship with multiple discs in the box, as is the case with Red Dead Redemption 2.
As you can see from the above images, the two fans pose similar questions to both Target and Walmart customer service -- will you need to download anything, and how many discs are included. Frustratingly, the answers aren't consistent; Target says the game consists of two discs but you'll need to be connected, while the Walmart employee states there will be three Blu-Rays in the box, and that no digital download is required. To add to this, one of the fans also claims to have heard from a Gamestop assistant that the Reignited Trilogy will have two discs.
We think, if this is at all true, the game could be spread across two Blu-Rays, but with different outlets offering conflicting information, it's hard to tell if they're actually in the know or not. Of course, we should wait to hear from an official source before we get carried away, and it may be that Activision's plans haven't changed at all. Still, it is interesting that several retailers have advised of multiple discs for the retro remake.
What do you think? Will Spyro: Reignited Trilogy come with more than one Blu-Ray on PS4? Are these customer advisors onto something, or are they misinformed? Don't set fire to the comments section below.
[via twitter.com, twitter.com]