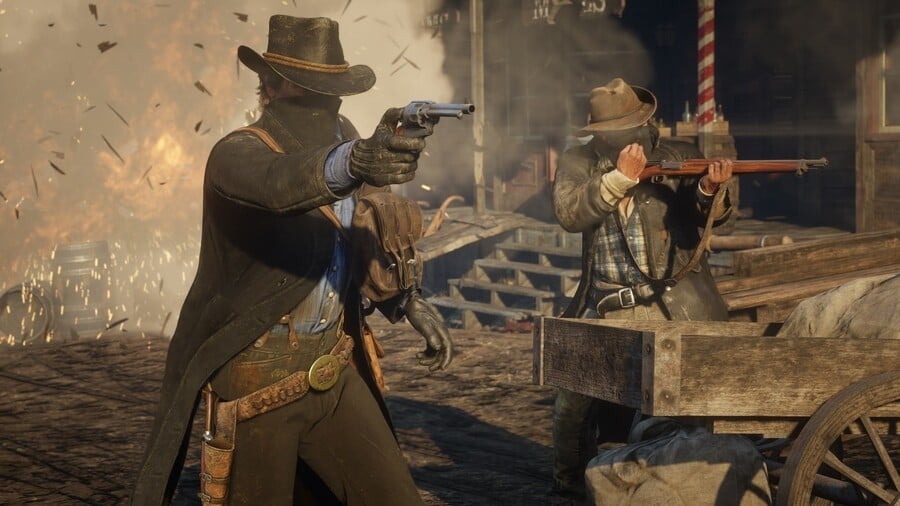 Red Dead Redemption 2's full Trophy list has leaked – and we hope you like multiplayer trinkets, because there are a lot of them. While we're going to refrain from incurring Rockstar's wrath by republishing the full list here, you can view them through here. There are obviously some very mild spoilers, so be aware of that.
The single player pots are fairly straightforward, requiring you to work your way through the story and 100 per cent complete all of the activities. Despite multiplayer not rolling out until November, though, there are a ton of Red Dead Online Trophies which you'll need to unlock in order to get the Platinum – including reaching Rank 50. Good luck, cowboy.
What do you make of this Trophy list? Will you be working your way towards the Platinum? What are your thoughts on multiplayer trinkets? Scream yeehawww in the comments section below.
[via forum.psnprofiles.com]