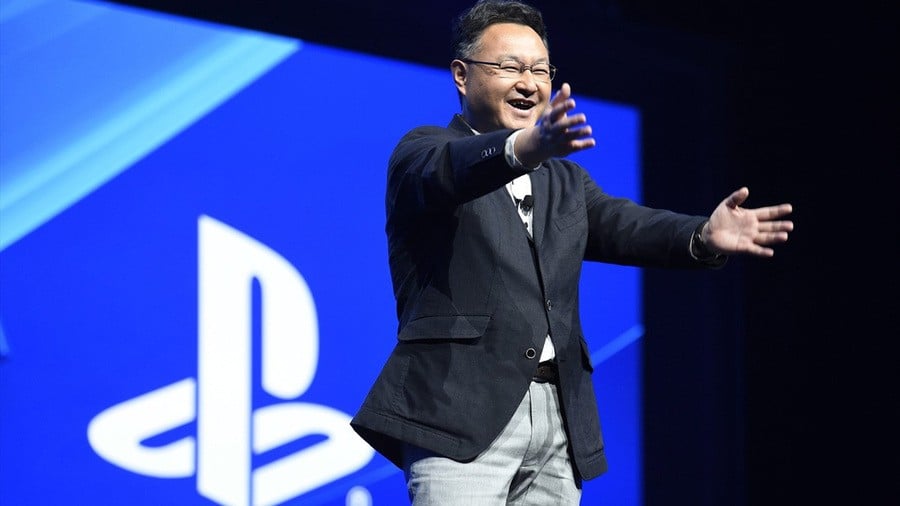 Gamescom 2018 is almost over, and it's clear at this stage that we won't be hearing a peep from Sony again. The platform holder was never likely to hold a press conference in Cologne – I'll actually be surprised if it has a briefing at Paris Games Week or PlayStation Experience – but it's been busy on the showfloor, demonstrating titles like Marvel's Spider-Man and Firewall Zero Hour to the public and press. Great.
Much like at E3 2018 earlier in the year, though, the company's keeping its bigwigs under lock and key. Save for a single panel starring Worldwide Studios chairman Shawn Layden in Spain earlier this summer, we haven't heard a word from Sony's suits all year; the organisation avoided interviews at the Los Angeles Convention Center, and it's done the same at the Koelnmesse.
This is something that I talked about before, but at the expense of sounding like a broken record, I think it needs repeating: PlayStation is completely closed off from the media and its consumers right now. Gone are the days when the company's biggest names were on Twitter, cheerleading products and engaging with fans. I wouldn't even know who to turn to if I had a question or concern these days.
There's definitely an argument that Sony's letting its products do the talking for it, and I think it's true: five years into its lifespan, the PlayStation 4 remains a vibrant platform stuffed to the figurative gills with great content – and a quick glance at the release schedule for 2019 reveals that it's a trend that will continue deep into its sixth year on the market as well. That's good to see.
But I still can't help but feel frustrated by Sony's overall silence this year. It's true that I come from the perspective of the press, and if the executives are talking it gives me more things to write about – fact. However, I'm also speaking as a fan of the brand, and it irritates me no end that we have no idea what the company's cooking behind-the-scenes – or even what its general plans are.
I'm obviously not asking president John Kodera et al to come out and outline everything that it's got in the pipeline for the next ten years – that would be idiotic and unrealistic. But I would like to know where the company's general headspace is at: how does it feel PlayStation VR is performing? What are its first-party objectives moving forwards? What are its plans for PlayStation Plus?
The fact of the matter is that Sony has been so quiet these past 12 months that I'm only able to infer things, because it's not telling us anything. It's clear, for example, that the days of it funding smaller exclusives like Journey and Everybody's Gone to the Rapture are over – but why? My guess is that the budget has been reallocated to virtual reality, but I'm purely speculating.
And this is the point: the company is so ridiculously closed off from the media that I don't even know where PlayStation is going anymore. I know that there are great games on the horizon, but I haven't got a clue what its general platform plans are. I'd imagine that's intentional, but again it leaves me pondering why? The foundation of the PS4's success was built on transparency.
Now I know there's a dark cross-play shaped cloud hanging over the entire company right now, but frankly it should be embarrassed if it's avoiding all communication with the media because of one issue. There are so many other things that it could and should be talking about that it's inconceivable to think that it's shutting down all lines of conversation due to that topic alone.
But what other explanation is there? Gamescom used to be great: Jim Ryan would often do booth tours with Germany's official PlayStation channel, discussing all of the titles on display. I remember in the glory days, third-party chief Adam Boyes used to be on hand to talk about the roster of titles on the way. All of these people have either left or been locked up.
I don't want my point to be misconstrued here: PlayStation is doing great and I don't need these executives to be in my face every minute of every day. Frankly, I look at Xbox and it's the opposite scenario, with so much inane babble you begin to wonder if it's ever going to actually back any of it up.
But as a writer and, crucially, as a fan, I want Sony to rekindle that public-facing persona it had at the start of the generation. I want to hear from the executives; I want to know what they're passionate about, what they're trying to achieve, and where the brand's going. They don't have to do anything, of course – but the longer things go on like this, the more closed off the company's going to come across. 
---
Do you care about any of this? Are you frustrated by Sony's silence, or do you think it's doing all its talking with its stellar lineup of software? Avoid any interviews in the comments section below.