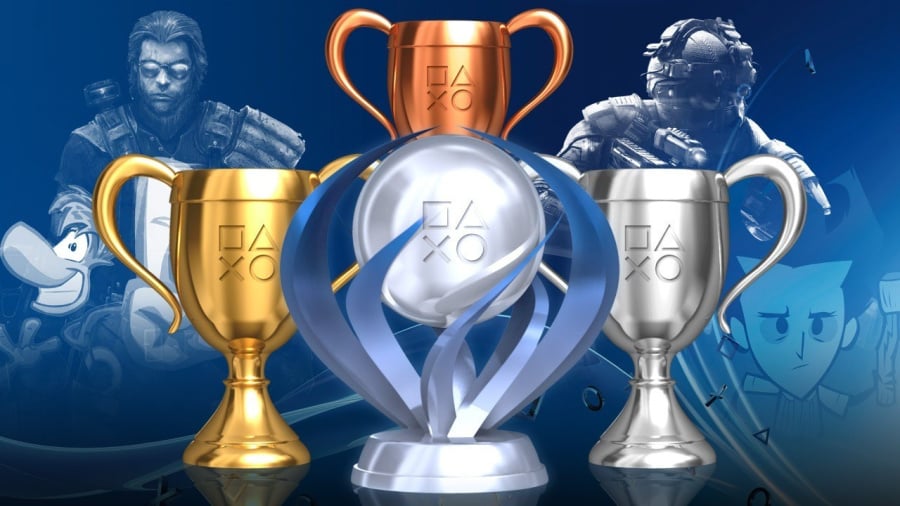 Bling. It's an iconic sound that accompanies practically every contemporary PlayStation game, and it's now been ten years since Super Stardust HD introduced us to it. All the way back on 2nd July, 2008, updates were released for the PlayStation 3 and Housemarque's arcade hit which incorporated an all-new brand-wide metagame: Trophies.
That's right, today marks the ten year anniversary of Sony's achievement system, which was not-so casually "copied" from the Xbox 360. The premise was simple: each game would include a set of increasingly challenging trinkets to collect, with retail releases (beginning with Uncharted: Drake's Fortune a month later) boasting a highly desirable Platinum gong. Trophies were optional to begin with, but starting in 2009 they became mandatory.
For some, the dopamine drip associated with collecting Trophies has become a way of life; we spoke to one of the world's biggest hunters a few years ago, RoughDawg4, who currently has a cabinet stuffed with over 1,500 of the aforementioned end-game pots. There are hundreds of thousands of Trophies to collect at this stage, spanning the PS3 and PS Vita through to the PS4.
While not everyone sees the purpose of the Trophy system, we've always looked upon it as a kind of snapshot of our gaming career. And while it's true that the virtual trinkets hold little to no material value, they can provide an incentive to replay games and try things that you may not have done without the extra nudge.
But what's your relationship with Trophies? How many have you earned over the past ten years, and which one are you most proud of? Are you a fan of the system overall, or is it something you largely ignore? Have you ever played a game purely to earn Trophies, or do you think that's silly talk? Bling away in the comments section below.