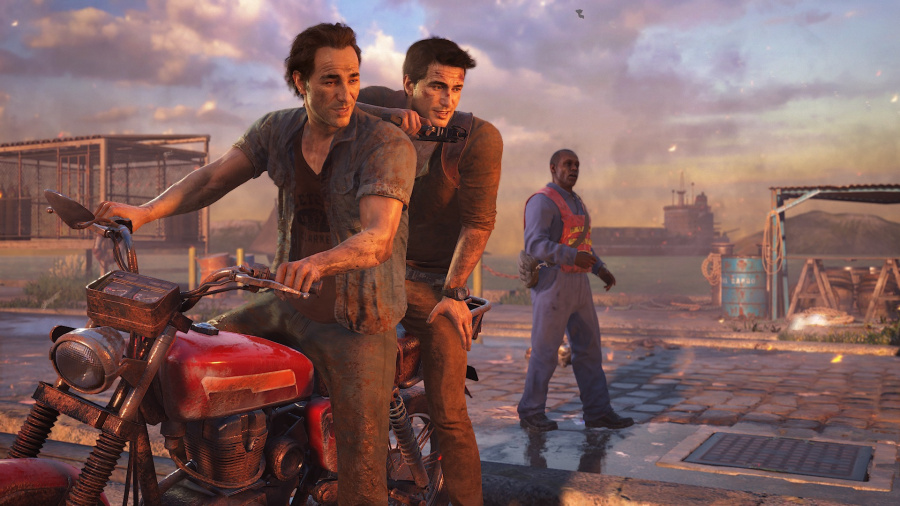 While it sounds like God of War will be skipping PSX 2016, there's a good chance that you'll be seeing more of Uncharted 4: A Thief's End – well, its single player expansion, to be precise. According to Let's Play Video Games – the same site that's been breaking Nintendo Switch news like there's no tomorrow – the story-based add-on pack for Nathan Drake's final ever adventure will debut during Sony's press conference in December.
That's hardly surprising seeing as it'll mark about six months since Uncharted 4's release, but it's nice to have a few unnamed sources to back up our expectations. Troy Baker, speaking at MCM Comic Con in London this weekend, would neither confirm nor deny the reports, but did say that a formal announcement will be made "very soon" and that it will be "by far the biggest story DLC [Naughty Dog] has done".
Apparently, the expansion will follow Drake and his brother Sam, and not a certain other relative that we'll refrain from naming for fear of spoilers. Much like The Last of Us: Left Behind, it also sounds like the developer will sell this as a standalone product, meaning that you won't necessarily need to own the base game in order to enjoy it. It makes sense, of course – though we're not sure why people who haven't played Uncharted 4 would be into its add-on.
[source letsplayvideogames.com]