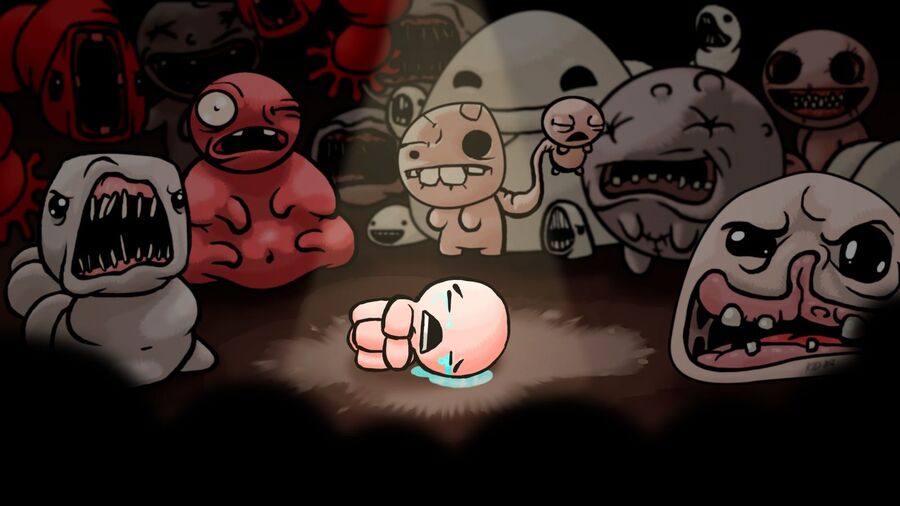 They've not all been great, but we've really enjoyed a lot of the free titles made available through PlayStation Plus on the PlayStation 4. The likes of Velocity 2X, Pix the Cat, and Outlast are all outstanding games – and they're titles that this editor would have purchased anyway if Sony hadn't had the good grace to throw them in as part of its premium subscription.
Of course, the lack of retail releases has really got some people's goat. While we'd argue that the three aforementioned titles are better than, say, Knack or Thief, many gamers seem fixated on the idea of receiving retail titles – even if they're not very good. Still, we're not saying that anyone's wrong for wanting said products – but you may be disappointed in November if you fall into that camp.
As hinted earlier in the year, The Binding of Isaac: Rebirth will be one of your Instant Game Collection additions on Sony's next-gen machine in November. This was confirmed by Tyrone Rodriguez on the PlayStation Blog, who stressed that the title will be free in Europe and North America. There's no word on which release will accompany it yet.
Still, it's quite brave of the Japanese giant to giveaway this game. For those out of the loop, the title is loosely based upon the Biblical story of the same name, and sees the titular child pursued by his murderous mother. The release was originally set to launch on the Nintendo 3DS, but the House of Mario pulled the plug on the port due to its "questionable religious content". It would appear that the PlayStation maker couldn't care less.
[source blog.us.playstation.com, via gamezone.com]