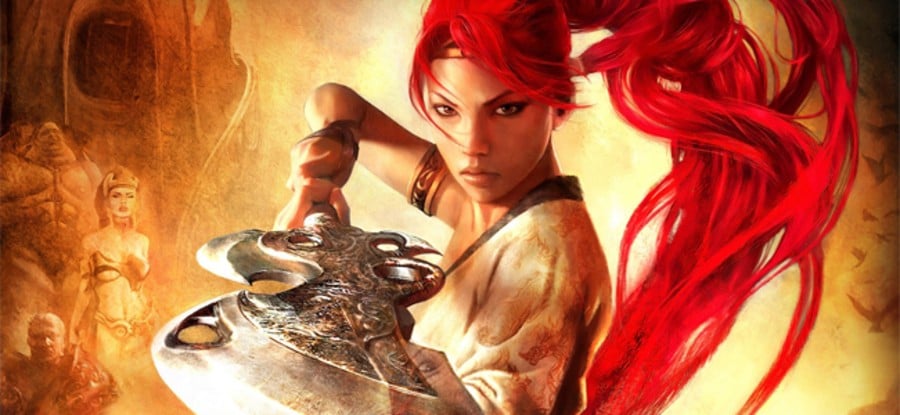 Among the excitement for Ratchet & Clank's big screen debut, the announcement of Heavenly Sword's cinematic adaption sort of got lost in the shuffle. The flick was backhandedly referenced in a Variety article, noting that production outfit Blockade Entertainment would produce the movie and distribute it in a direct-to-video format. But even though the series isn't getting the same theatrical treatment as its more marketable first-party counterpart, doesn't it strike you as surprising that the historical series is making a comeback at all?
The original Heavenly Sword released in 2007, almost six years ago. It performed reasonably well at retail, selling over a million copies within its first eight months on the market. Nevertheless, the franchise never quite attained the global traction that both Sony and developer Ninja Theory clearly coveted, and aside from cameo appearances in releases such as PlayStation All-Stars Battle Royale, it has all but faded out of the market's awareness. So why invest in a movie now, when brand familiarity is at an all time low?
It could be that Blockade Entertainment merely finds the franchise appealing, which is fine, but direct-to-video is a risky business. Typically the model is employed to create cheap cash-ins based on popular brands such American Pie, not forgotten video game exclusives. The movie would make much more commercial sense if it was being produced as part of a much wider marketing strategy involving a brand new game. And that brings us to our next point swifter than a well placed strike from a godly blade.
Earlier in the generation, Ninja Theory ruled out a sequel to Heavenly Sword, stating its intent to go multiplatform instead. It has since worked on two critically acclaimed titles in Enslaved: Odyssey to the West and DmC: Devil May Cry, neither of which performed particularly well at retail. Would it be a stretch for the developer to return to its former stomping ground, and finally pick up on the trilogy that it left behind?
We already know that the studio had penned a further two titles in the series, but it left those in limbo when it changed direction. Sony's own Studio Cambridge – which has now merged with Guerrilla Games – was rumoured to be working on a potential follow-up that was cancelled in 2008. With the animated movie on the horizon and a brand new console, though, now feels like the right time to resurrect the Heavenly Sword franchise on the PlayStation 4. And there's some loose evidence to suggest that the hypothetical sequel may be on its way.
On the 5th April, the British developer teased that it's "looking forward to showing something new soon". It's an ambiguous enough statement, but there's no reason to believe that it couldn't be talking about Heavenly Sword. To add fuel to the fire, Ninja Theory was included in the final roster of developers confirmed to be working on the PS4, and creative director Tameem Antoniades even made a cameo during the PlayStation Meeting, talking alongside other developers about what makes the next generation console special.
We're clutching at straws, for sure, but we keep coming back to the same point: why is the brand getting a cinematic reboot now? Blockade Entertainment's confirmed that original voice actor Anna Torv will reprise her role as protagonist Nariko, and we'd be shocked if Ninja Theory wasn't collaborating on the release. Perhaps the reason that the movie announcement has been somewhat swept under the carpet is because Sony's aiming to make a bigger splash regarding the franchise's return later in the year. It's all speculation for the time being, but it doesn't seem out of the realm of possibility, does it? Let's see what E3 brings.
---
Would you be interested in a Heavenly Sword sequel for the PS4? Do you think that there's a case to be made for the title's existence? Let us know in the comments section below.
Would you purchase a Heavenly Sword sequel for the PS4? (18 votes)
Yes, I'd stay up late for the midnight launch
61%
Maybe, it depends if it got good reviews
28%
No, I really didn't like the original game at all
11%
Please login to vote in this poll.