Ninja Theory exclusive for PS3.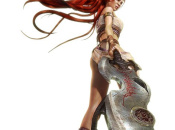 This is why Nariko is a badass
The previously announced film adaptation of the hack-and-slash PlayStation 3 game Heavenly Sword now has a new trailer. The last promotional video highlighted the narrative of the movie, while this one cuts that in favour of a focus on heroine Nariko. There is lots of action in this clip, with the narrator exclaiming:...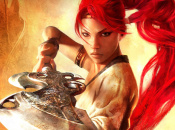 Next generation sequel unsheathed?
Among the excitement for Ratchet & Clank's big screen debut, the announcement of Heavenly Sword's cinematic adaption sort of got lost in the shuffle. The flick was backhandedly referenced in a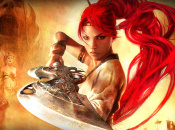 Narik-no way
Pinch yourself, because it's definitely the day for unexpected movie adaptation announcements. In addition to the Ratchet & Clank Movie, animation outfit Blockade Entertainment has also revealed that it's working on a direct-to-video film based on Heavenly Sword, the Ninja Theory-developed PlayStation 3 exclusive starring...
For more information, visit: http://www.pushsquare.com Twitter -- http://www.twitter.com/pushsquare Facebook -- http://www.facebook.com/pushsquare Instagram --http://www.instagram.com/pushsquare
Hold on there, you need to login to post a comment...