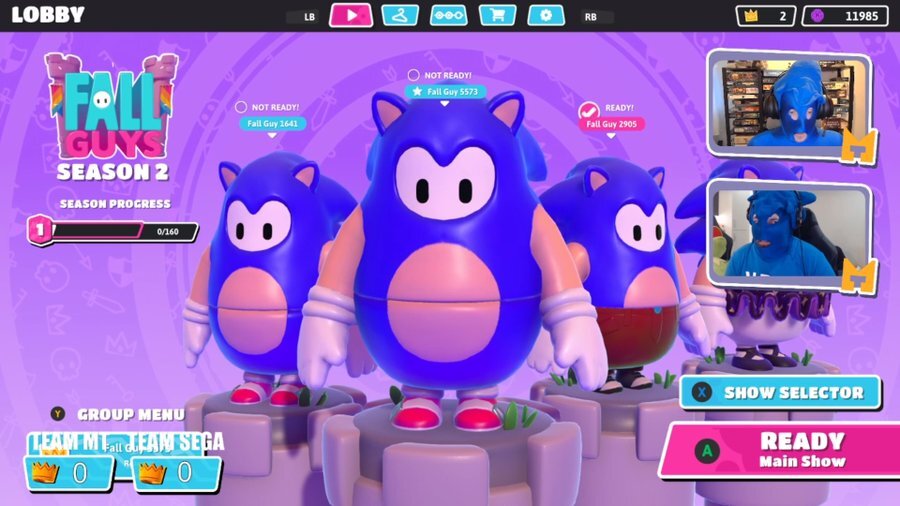 Forgive us for the incredibly predictable tagline, but it's just too perfect isn't it? That's right, the Blue Blur himself is coming to Fall Guys. As part of the game's Season 2 content lineup, an official Sonic the Hedgehog costume will soon be made available, on the 14th October. It'll cost you 10 Crowns to unlock.
This outfit is bound to prove popular, but we seriously doubt that it'll give your short-legged bean any kind of speed advantage, even with the iconic red shoes.
Do you have your sights set on this work of art? Tell someone they're too slow in the comments section below.
[source twitter.com]