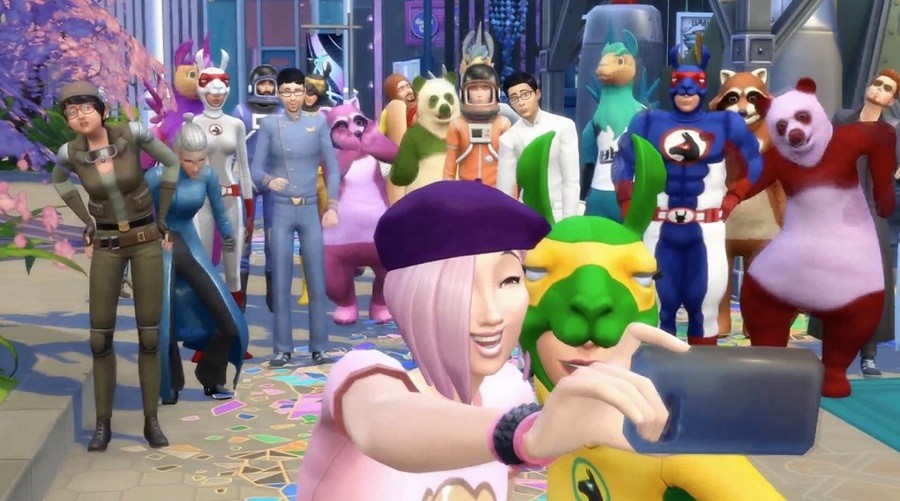 There are just a handful of days before Sekiro: Shadows Die Twice releases on the PlayStation 4, and that's left your humble host a little hot under the collar. Of course there are still dozens of ace games out now, including The Division 2 and Devil May Cry 5, which are the two latest titles to take the industry by storm. What are you playing this weekend?
Sammy Barker, Editor
I'm still pining over OBJ's switch from the New York Giants to the Cleveland Browns, but I'm going to try to play some Madden NFL 19 this weekend to get used to the Manning-Tate combo I've got to look forward to in what will assuredly be another season of no playoff football.
Robert Ramsey, Deputy Editor
I'll be attempting to get down with The Division 2 this weekend as the Push Square clan takes back control of Washington, D.C. It's proved to be a highly addictive undertaking so far, so let's hope it stays that way.
Stephen Tailby, Associate Editor
This weekend, my attention will likely turn to PlayStation VR, as I recently acquired a few new titles for the system. I've already made a start on inventive puzzler Statik, but I'm also keen to get my skates on in Sprint Vector and then slow things down with SUPERHOT VR.
Christian Kobza, Reviewer
This weekend I'll hopefully finish playing through Octopath Traveler and finally move onto Devil May Cry 5 which I've been hearing great things about.
Jade Sayers, Reviewer
The plan is to power through some Tales of Vesperia which I rage quit the other day and haven't finished since. Having said that, my life has been consumed by The Sims 4 as I power through to get the Platinum Trophy, so my bets are on staying up until 4am and killing off Sims in a room with no door so I can marry a ghost. Classic weekend fare.
Lloyd Coombes, Reviewer
This weekend, I'll be switching between Devil May Cry 5 and The Division 2, and I'm also super excited to go and see Captain Marvel which undoubtedly will push me to finally finish Spider-Man's DLC.
Victor Nowogurski, Moderator
With the weather being nice after months of rainy weekends I will be doing what else, staying indoors clearing out my backlog. I plan on tackling Divinity Original Sin, in between some NBA 2K19.
---
Quite an eclectic list from our esteemed team of editors this weekend, then, but what are you playing? As always, let us know in the comments section below.