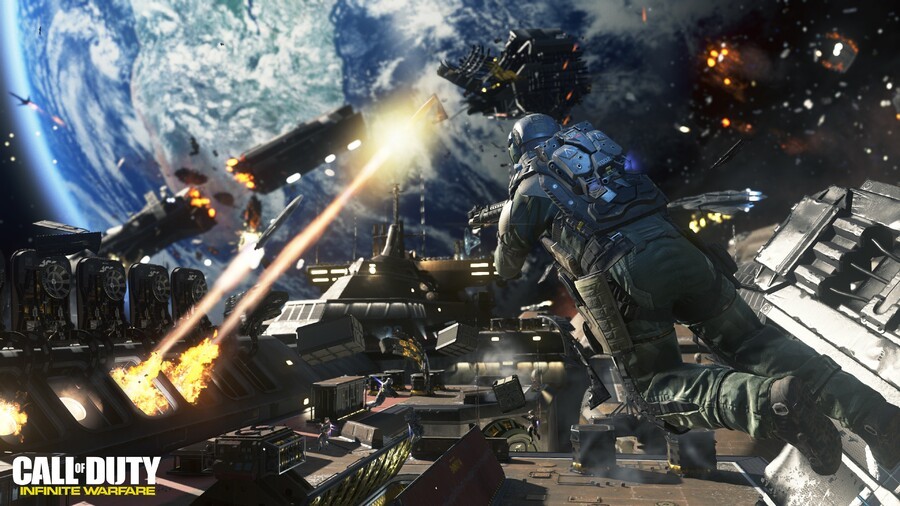 Call of Duty: Black Ops 4 controversially abandoned the traditional structure of the franchise, ditching a single player campaign in favour of an expanded suite of multiplayer options. Ultimately, this was a good decision, with strong sales, critical acclaim, and a well received battle royale experience in Blackout propelling the game to success. However, fans of the single player campaign were left empty handed.
Interestingly, it seems that this year's entry, developed by Infinity Ward, will bring a story component back into the fold. Newly appointed Activision president Rob Kostich said during the recent earnings call that the next Call of Duty will feature "an entirely new campaign," as well as "a huge and expansive multiplayer world and some fun co-op gameplay." It sounds like it's a return to what fans expect from a Call of Duty game, then.
In addition, Activision is setting the bar lower for the 2019 entry. CFO Dennis Durkin said "Call of Duty units are down year-over-year in our outlook," meaning the company expects the next game to fall short of Black Ops 4's performance.
There are rumours circulating at the moment suggesting the new title will be Modern Warfare 4, but there's always the possibility we'll see a sequel to Infinite Warfare, Infinity Ward's last entry. We'll find out what's what soon enough. What do you want to see from the next Call of Duty? Are you happy to hear it'll feature a campaign this time? Slice up some melons in the comments below
[via polygon.com]