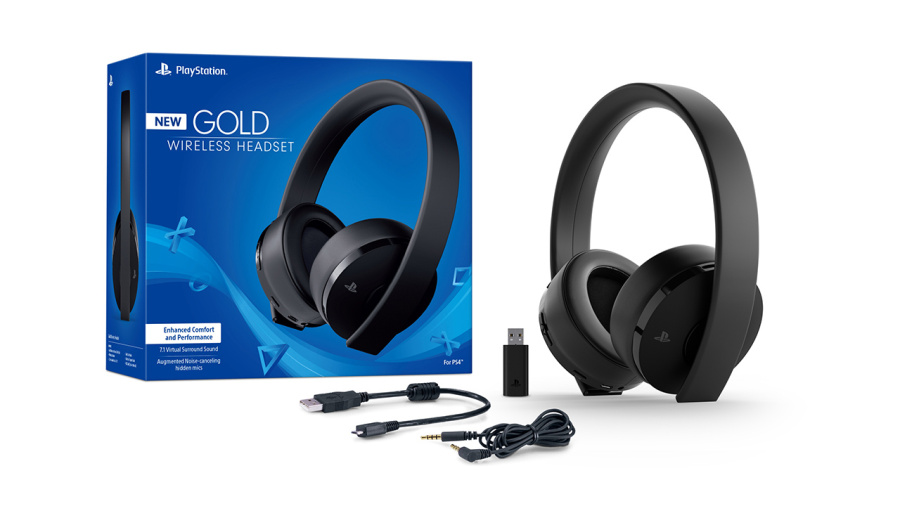 Sony's affordable Gold Wireless Headset has become a popular accessory on the PlayStation 4, packing reasonable sound quality for a very competitive price. It's no surprise, then, to learn that the manufacturer is revising the product for 2018, introducing an updated version of the low-priced headphones in both North America and Europe.
While there's no firm release date attached to the cans in either territory, the platform holder hints that they'll be available this month. The updated version includes virtual 7.1 surround sound, as well as noise cancelling mics and a revised design that makes it a more comfortable fit for PlayStation VR. It still comes with a 3.5mm audio cable if you want to hook it up to a phone, but you can also connect wirelessly to your PS4, PS3, or PC.
The new headset is also compatible with the Headset Companion App on the PS4, allowing you to create custom sound profiles – and even download unique ones tailored to specific titles, like Uncharted 4: A Thief's End. The headphones will retail for $99.99, which looks like a good price all things considered.