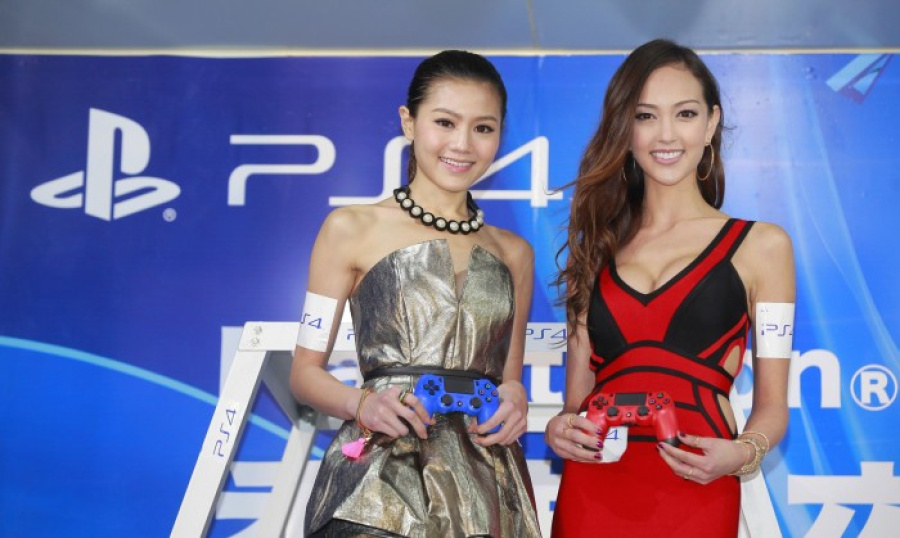 With your regular host Robert Ramsey AWOL for the afternoon, it's down to yours truly to share the Japanese sales charts for the week. If you may forgive a Premier League analogy for the moment, the PlayStation 4 has cast itself as Manchester United for the time being, improving year-over-year but looking lacklustre next to the rampant Nintendo Switch's Manchester City.
Nevertheless, over 60k sales for Sony's home console is no slouch in the Land of the Rising Sun, even if heavy hitters like Yakuza: Kiwami 2 are already slipping down the best sellers list. It's going to be really interesting to see what kind of effect Monster Hunter: World has on the PS4 next year, and how Japanese support will fare in 2018 and beyond.
Whatever happens, we'll leave you with one lingering thought: Pep is bald.
Hardware Sales
Switch – 221,210 (164,908)
PlayStation 4 – 45,161 (40,524)
New 2DS LL – 31,653 (27,074)
New 3DS LL – 19,115 (15,059)
PlayStation 4 Pro – 17,804 (45,163)
PlayStation Vita – 9,049 (8,483)
2DS – 4,324 (3,192)
Xbox One – 2,175 (406)
New 3DS – 421 (248)
Xbox One X – 132 (75)
Wii U – 75 (70)
PlayStation 3 – 44 (48)
Software Sales
[3DS] Yo-kai Watch Busters 2: Treasure Legend Banbaraya (Level-5, 12/16/17) – 208,540 (New)
[NSW] Super Mario Odyssey (Nintendo, 10/27/17) – 133,180 (1,082,650)
[3DS] Pokemon Ultra Sun / Ultra Moon (Nintendo, 11/17/17) – 119,005 (1,169,173)
[NSW] Splatoon 2 (Nintendo, 07/21/17) – 70,489 (1,530,859)
[NSW] Mario Kart 8 Deluxe (Nintendo, 04,28,17) – 5,0679 (945,232)
[PS4] Earth Defense Force 5 (D3 Publisher, 12/07/17) – 33,333 (144,408)
[PS4] Yakuza: Kiwami 2 (Limited Edition Included) (Sega, 12/07/17) – 26,650 (158,581)
[3DS] Kirby: Battle Royale (Nintendo, 11/30/17) – 25,180 (72,528)
[PSV] Digimon Story: Cyber Sleuth – Hacker's Memory (Bandai Namco, 12/14/17) – 24,636 (New)
[PS4] Digimon Story: Cyber Sleuth – Hacker's Memory (Bandai Namco, 12/14/17) – 20,890 (New)
[NSW] The Legend of Zelda: Breath of the Wild (Nintendo, 03/03/17) – 19,469 (702,460)
[3DS] Bokujou Monogatari: Futari no Mura+ (Marvelous, 12/14/17) – 15,612 (New)
[PS4] Resident Evil 7: biohazard Gold Edition Grotesque Ver. (Capcom, 12/14/17) – 14,787 (New)
[3DS] Style Savvy: Styling Star (Nintendo, 11/03/17) – 13,532 (84,236)
[3DS] Pokemon Ultra Sun / Ultra Moon Double Pack (Nintendo, 11/17/17) – 12,117 (302,266)
[NSW] Xenoblade Chronicles 2 (Limited Edition Included) (Nintendo, 12/01/17) – 12,017 (129,426)
[3DS] Animal Crossing: New Leaf Amiibo+ (Nintendo, 11/23/16) – 12,007 (318,524)
[NSW] Pokken Tournament DX (Nintendo, 09/22/17) – 11,144 (150,782)
[NSW] Arms (Nintendo, 06/16/17) – 10,714 (272,206)
[NSW] Sumikko Gurashi: Sumikko Park he Youkoso (Nippon Columbia, 12/07/17) – 10,072 (92,586)
[via 4gamer.net, gematsu.com]