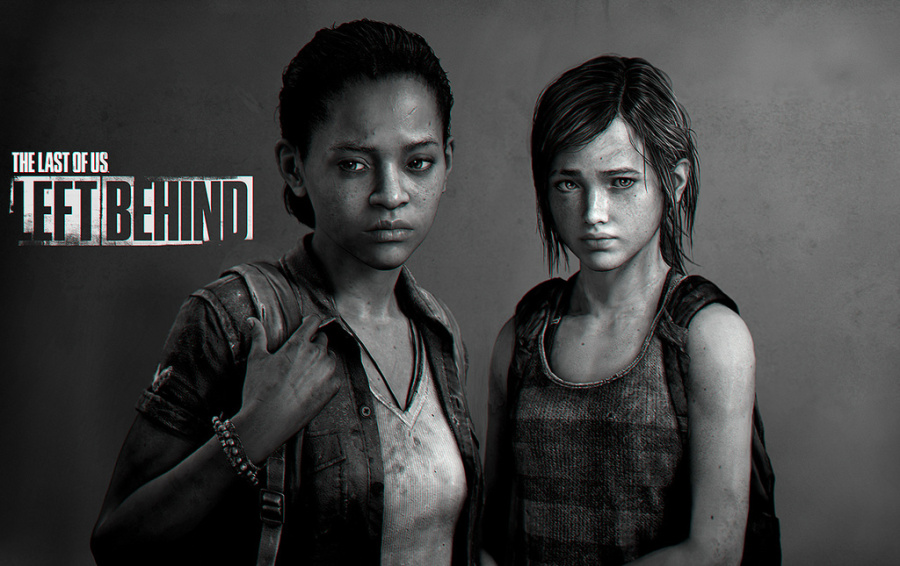 Naughty Dog's survival horror opus The Last of Us was a fantastic release, and fully deserving of our coveted Game of the Year award – but it's a title that's difficult to describe as 'fun'. From tear-jerking opening right through to its harrowing conclusion, Joel and Ellie's cross-country excursion is mostly depressing, with just a few fleeting moments of sunshine to change up the pace. Its upcoming add-on pack Left Behind, however, will be a little more playful.
"You're going to have a little more fun, I would say," explained Yaani King, who plays protagonist Ellie's companion Riley in the prologue. "One thing that I can talk about is what you kind of see in the teaser trailer, the carousel scene. You get to be a little more playful, you get to see a side of Ellie, along with Riley, that is a bit more carefree, not so focused on the world that they live in and the reality in which they live in, but you get to explore a playful side of Ellie that you don't necessarily get to see [in the main campaign]."
As a result, the expansion will feel different to last year's critically acclaimed experience. "What I can say is that there are moments in the DLC where you get to really learn the personalities and the heart of who these two girls are to each other through the adventures that they have," continued King in an interview with IGN. "And there are some really fun, new, fresh dynamics and content that you don't necessarily see in the original game which I think add to who they are and who Riley is."
For those out of the loop, the upcoming content will place you in the Converse sneakers of Ellie, and will see you escaping from the boarding school within which she and Riley coexist. There's no word on a release date just yet, but we do now know that the content will cost $14.99 in North America unless you've stumped up for a Season Pass. Also, unlike major add-ons like inFAMOUS: Festival of Blood, it seems that you'll need a copy of the original game to play this. Are you looking forward to a different take on last year's best PlayStation 3 title? Sneak up on us in the comments section below.
[via uk.ign.com]