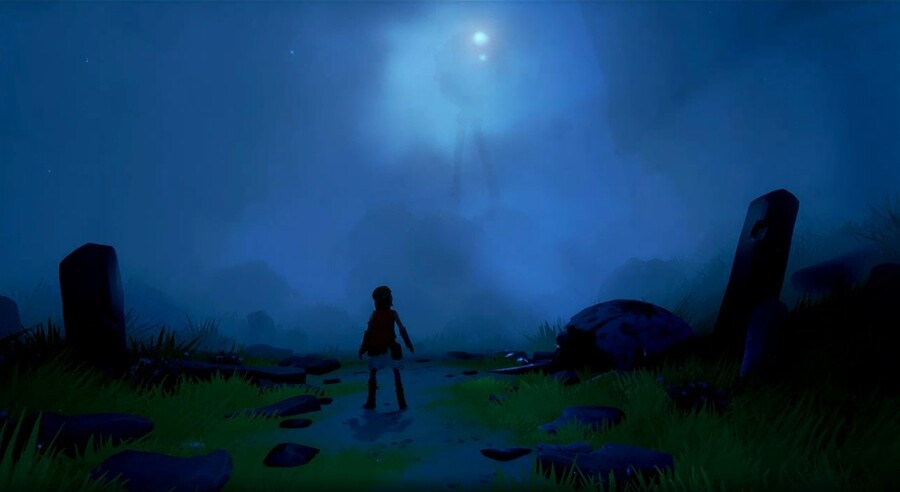 RIME was one of the biggest highlights at this year's GamesCom. The upcoming Tequila Works open world adventure is being published by Sony, and clearly hopes to revisit the emotions last felt in PlayStation classics such as ICO, Shadow of the Colossus, and Journey. In addition to sharing a mysterious setting with the aforementioned favourites, though, creative director Raúl Rubio reckons that the impending exclusive will also boast a familiar penchant for silent story telling.
"RIME tells a story with no words," he told Analog Addiction. "The environmental narrative is key because the island itself is a character. And that's all that I can tell you for now." Rubio added that you won't be able to explore all of the areas of the world at once, as in true Metroidvania tradition, you'll need to gather new abilities first. "If you lack them, it will be really difficult to traverse the island," he explained.
The developer's understandably not willing to give too much away at this early stage, but he has confirmed that legendary Silent Hill composer Akira Yamaoka is putting together the soundtrack. "David García, the composer of [Tequila Works' previous title] Deadlight, made the debut track," he explained. "Akira Yamaoka is composing the original soundtrack as well. Sound is everything in RIME. You'll eventually understand what I mean."
Talking about its partnership with Sony XDev Europe, Rubio concluded that the external support group "understands entertainment". As for the PlayStation 4, the company believes that the added horsepower of the machine will allow it to achieve its goal of great visual fidelity. We're just eager to see more of the game.
[source analogaddiction.org]