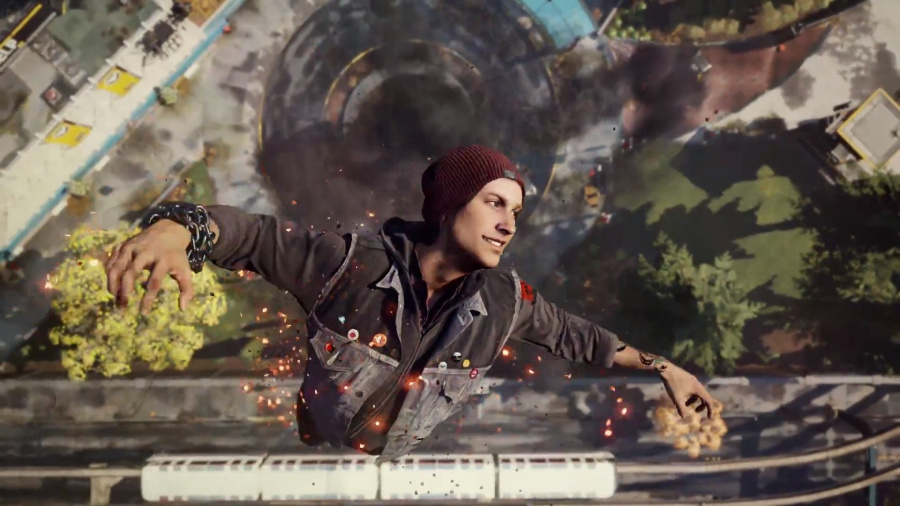 The power of the PlayStation 4 has cleared the fog on inFAMOUS: Second Son developer Sucker Punch's dreams, according to co-founder Brian Fleming. Speaking as part of Sony's ongoing 'Conversations with Creators' video series, the studio gaffer admitted that the console transition has allowed it to rethink every element of its superhero series, and rebuild the parts in a way that's realised its wildest fantasies for the franchise.
"You have to rethink how everything works when you jump generations, and that provided us with a great opportunity to also rethink the character and the power set," beamed the bearded executive. "You already have all of the parts on the floor, so it's a great time to think about how you want to put them back together. And it gives us a lot of energy around doing another game in this universe, because there's so much for us to build and discover. The dreams that we had that were impossible are now possible."
One area that the studio's completely overhauled is the title's control system. "We've really streamlined the controls so that you can use any of your powers whenever you want to, in all sorts of different circumstances," said design director Nate Fox. "People will be chaining the use of their powers and moves and attacks really fluidly." According to lead designer Jaime Griesemer, the new scheme is "easier to learn and more expressive".
Having had a chance to get up close to inFAMOUS: Second Son recently, we really feel like this is going to be the game that puts Sucker Punch on the map. While the developer has always had a solid track-record, we genuinely wouldn't be surprised if this title propelled the relatively small studio into the same bracket as Naughty Dog and other top-tier teams. Yes, we're being serious.
[via blog.eu.playstation.com]