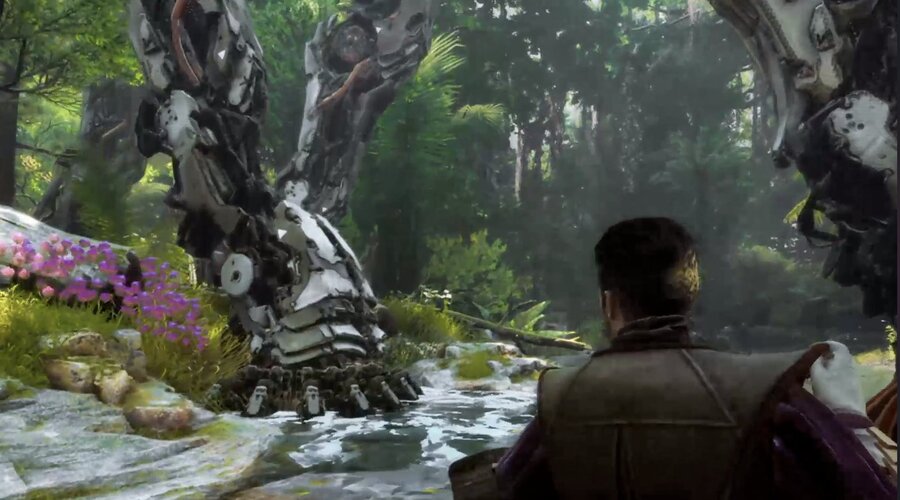 Horizon Call of the Mountain, an original PSVR2 exclusive, was teased overnight – and it's already been put under intense scrutiny. Words like "experience" and the "on-rails" nature of the short gameplay clip has sceptics concerned that Sony's new headset will simply be a prettier version of its predecessor, with shallow "demos" designed to justify the hardware.
However, one former Guerrilla Games employee, Chris James, has hinted that may not be the case. "This has been in the works for a while," he said, which corroborates our understanding as well. We first reported development of a Horizon VR game was underway all the way back in 2019, although our belief at the time was that London Studio was at the helm. We later learned that new first-party studio Firesprite Games was in charge.
"I didn't work on it, but I promise you this will change what AAA means for VR," James continued. "It's amazing." Clearly, the Horizon Forbidden West senior world designer has first-hand experience with the project, and while it's possible he may be exaggerating – well, he'll know more about it than those of us who haven't yet tested it, won't he?
It's a bold statement when games like Half-Life: Alyx also exist, but exciting nonetheless. Let's hope that Sony is moving heaven-and-earth to get Valve's first-person shooter ported to PSVR2 as well, because a Horizon and Half-Life combo would surely be irresistible, wouldn't it?
[source twitter.com]