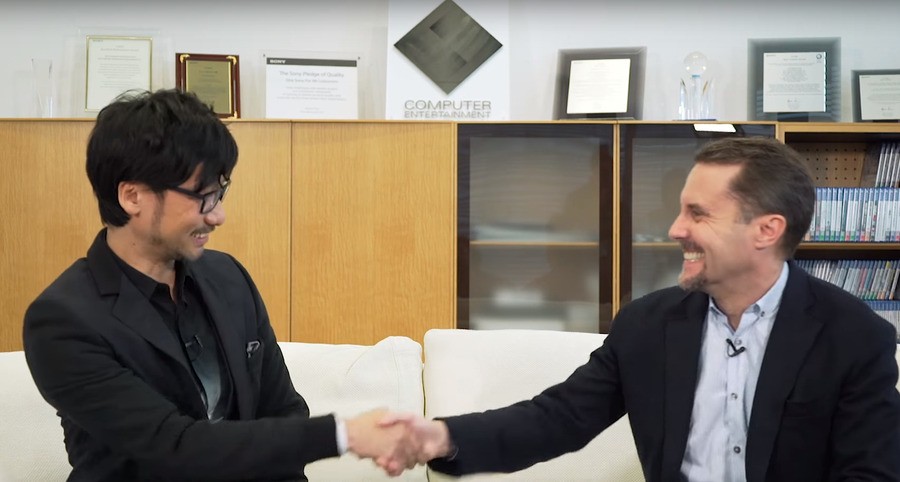 Death Stranding is out today, bringing a conclusion to one of the most prestigious partnerships in games. Sony bent over backwards for Hideo Kojima, providing him with the source code to Guerrilla Games' Decima Engine and a budget big enough to produce a title with a bunch of Hollywood stars. Nevertheless, the title will still release on PC at a later date, suggesting that there were compromises that needed to be made.
Of course, the question on everyone's lips now is: what's next for Kojima Productions? The studio is intrinsically linked to PlayStation, with the platform holder outright owning its first intellectual property and the engine that it's familiar with. An acquisition seems unlikely, as without its charismatic leader, the team would lose significant value – and he's also suggested that he'd like to maintain creative independence, potentially making movies in the future.
A mutual partnership on a sophomore project seems like the logical next step for the firms, but is it something Sony will want to do? On the one hand, Death Stranding has dominated industry conversation since its announcement several years ago, but the reviews aren't universally positive and its sales are still up for debate. Will it want to take this kind of creative risk on a mere console exclusive again?
The decision is going to come down to Hermen Hulst, who's the new head of Sony Worldwide Studios and enjoys a strong relationship with Hideo Kojima. Our guess is that PlayStation probably will partner with Hideo Kojima on his next project, as this seems mutually beneficial for both parties. But do you think the organisation's resources would be better invested elsewhere? Tomorrow is in your hands in the comments section below.