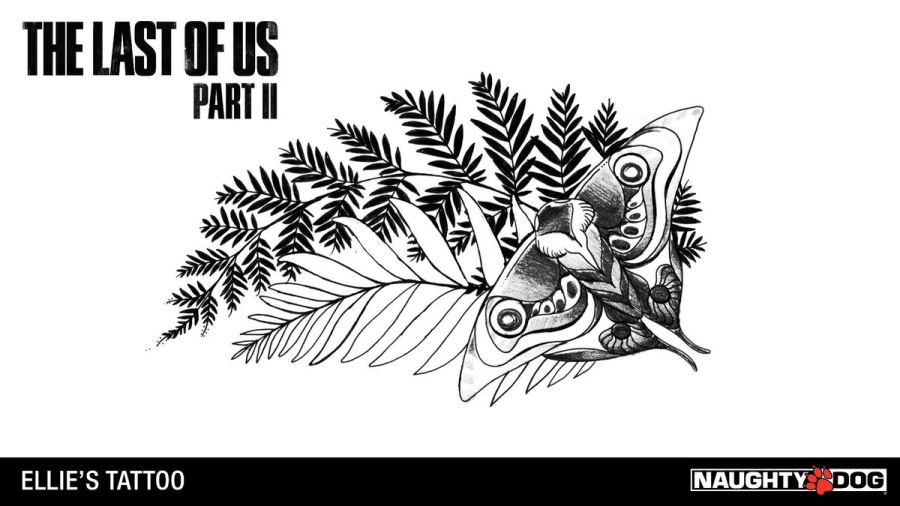 If you happen to be a tattoo artist, brace yourself, because you may be working with this design a fair amount over the coming years. Naughty Dog has uploaded high-resolution artwork of Ellie's tattoo from The Last of Us: Part II, which has been designed by Los Angeles-based artist Natalie Hall. It's essentially a butterfly perched upon some fern leaves.
The developer has also revealed some high-res artwork of the now 19-year-old protagonist, who's sporting a more rugged look these days. Her chopped locks and ripped jeans give her a much harder edge than the more sprightly character that we encountered in the first game, but this should all play into the title's darker theme.
What do you think of Ellie's ink? How do you think that the character is going to develop in this brand new game? Mark your skin in the comments section below.
[via twitter.com]