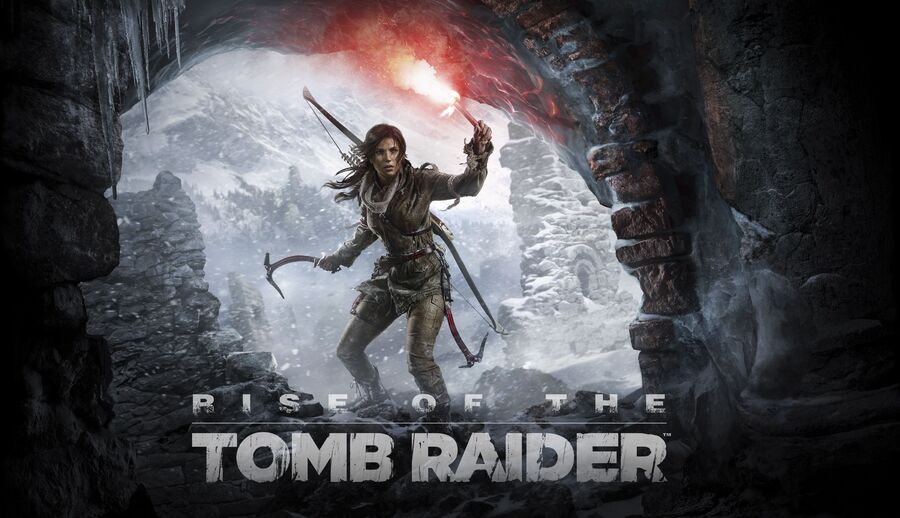 So, the Croft is out of the bag: Rise of the Tomb Raider will release on the PlayStation 4 – but not until next year. The moment that Microsoft admitted its exclusivity arrangement had a "duration", it always seemed likely that the game would eventually explore Sony's new-gen system – but we were expecting it to pull out its pickaxe a little earlier than next Christmas, to be honest. The big question is: are you willing to wait a year to play the title on your console of choice?
The release schedule is quite complex, so let's get the facts out of the way first: the sequel will deploy on 10th November – the same day as Fallout 4 – on the Xbox One and Xbox 360. It'll then follow on the PC in Early 2016, with the PS4 version set to arrive sometime during Holiday 2016. There's no word just yet on how much the game will cost on the Japanese giant's device or whether it will come with any bonus content, but developer Crystal Dynamics is confirmed to be handling the conversion.
But how have these shenanigans affected your purchase intent? It's pretty clear that Square Enix was hoping to dodge an Uncharted 4: A Thief's End-shaped bullet by accepting Microsoft's money hat, but with Naughty Dog's sequel delayed into 2016, there's a sizeable action adventure hole in the PS4's lineup this year. Considering that Lara Croft's historically linked with the PlayStation brand, we can't help but feel that the Japanese publisher may have made a mistake here.
Still, we're not especially interested in the business dynamics right now. Instead, we want to know whether you intend to purchase this sequel at all – and on which platform? Assuming that the game lives up to expectations – it's shaping up to be a more refined edition of 2013's reboot – will you be biting the bullet this Christmas on the Xbox, or waiting until next year for the PS4 version? Will you be expecting a lower price point on Sony's system – and some extra DLC as well perhaps?
Wrap your head around the whole situation, and then make your decision in the poll and comments section below. Earlier in the year, Crystal Dynamics gaffer Darrell Gallagher boasted that its re-imagining of Lara Croft had "expanded the fanbase" of the popular franchise. It's going to be interesting to see whether it's undone all of that hard work with one ill-advised contract, isn't it?
Will you be buying Rise of the Tomb Raider on PS4? (179 votes)
Definitely, I'll be buying the game for PS4 as soon as it's available
16%
Yes, but only if it's priced correctly and/or comes with extra DLC
36%
Hmm, it depends whether the game's actually any good
22%
No, I'll be picking it up on the Xbox or PC before the PS4 port's out
16%
Urgh, I absolutely can't stand the Tomb Raider franchise
10%
Please login to vote in this poll.