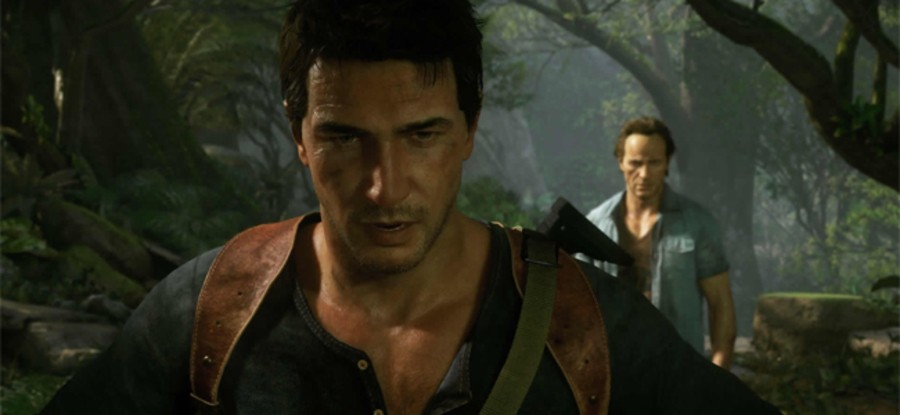 Uncharted 4: A Thief's End has been delayed until Spring 2016, but it's not that much of a surprise. Every twelve months we enter a New Year expecting the world, but projects get cancelled, titles get delayed, and, well, we end up looking back with disappointment. That's life, though, and when Amy Hennig infamously departed Naughty Dog last year, we probably should have expected a slightly more shaky production cycle for Nathan Drake's forthcoming affair.
Of course, this is not just a blow for fans of the franchise, but also for Sony's roster of first-party releases. After a disappointing 2014 – in which inFAMOUS: Second Son was the best of the platform holder's internal projects – this year was looking like a vast improvement. The Order: 1886 was supposed to kick things off in style, but it ultimately fell short. However, that didn't matter so much, as Bloodborne, Until Dawn, and Uncharted 4 were still on the way. Scratch the latter off the list.
It's a blow, and it's inevitably going to result in question marks hanging over the firm's network of Worldwide Studios, but let's not also forget that broken games were the biggest story last year. Assassin's Creed Unity, DriveClub, and copious others all could have benefitted from a delay last Christmas, but released anyway. Naughty Dog isn't exactly known for rushed titles, and we suspect that it'd like to keep its record intact.
Having said that, Uncharted 3: Drake's Deception was famously pushed out in time for Christmas 2011, and it was arguably the least polished of the Californian company's back catalogue. It shipped with a slew of bugs – from aiming all the way down to motion blur – and also lacked the little extras that the studio usually lovingly crams into its releases. After that fiasco, it said that it would never repeat the same mistake, and so it ended up delaying The Last of Us in 2013. We know how that ended.
Naughty Dog will know what's best for its game, and the additional months will make a difference
The reality is that, while this looks bad now, it will only end up benefitting the final product. Naughty Dog will know what's best for its game, and we believe it when it states that the additional months will make a difference. Moreover, while this will leave a hole in the PS4's lineup, we can't see Sony seeing out the entire Christmas period with nothing to take its place. It'll have plans to make up for this, we're sure – and there'll still be Uncharted 4 to look forward to in the New Year.
In fact, if you look at the Japanese giant's lineups over the past few years anyway, you definitely get the sense that it's happy to avoid the usual holiday blockbusters. The likes of God of War III, inFAMOUS: Second Son, and The Last of Us all launched outside of Christmas, and still sold plenty of copies; there's an appetite for great games all year round, so why cram everything into one cramped window? Uncharted 4 could definitely hold its own against Call of Duty, but it doesn't need to.
And that's why we don't think that today's news is the end of the world. It's disappointing, for sure, but it's going to result in a better product, and we have confidence that Naughty Dog will eventually deliver. Does the PS4's 2015 lineup look worse without one of the biggest brands in gaming? Of course it does. But it's not like your pricey platform's going to be devoid of great games – Metal Gear Solid V: The Phantom Pain's a lock for September for starters.
---
Has the delay of Uncharted 4 hit you hard, or do you think that Naughty Dog should take its time? Will Sony have another exclusive to take its place, or is the PS4 consigned to another barren Christmas? Talk things through in the comments section below.