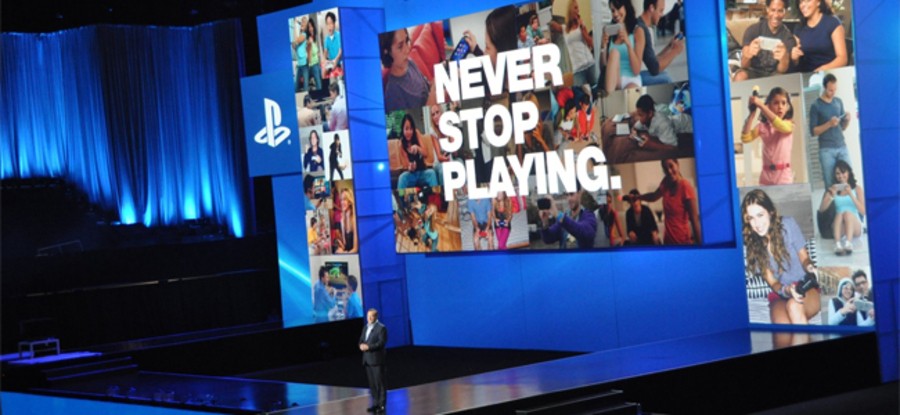 While the majority of our time at Push Square towers is spent trying to think up cringeworthy puns, we also waste a great deal of our day sifting through rumours. Whether they're sent to us via email, Twitter, or posted on the forums, there's never any shortage of speculation to work through. Sometimes we post these articles, sometimes we don't. On the occasions that we don't, this is usually because we've been unable to verify the source, or simply don't feel confident in what's being claimed. This was the case when Sony's entire E3 press conference supposedly leaked, prompting us to giggle and turn our attention to more pressing matters. Alas, the story – which originated on DualShockers yesterday evening – has picked up steam all over the web overnight, so we're here to tell you why you shouldn't believe everything that you read on the Internet.
It's too good to be true
With gamers seemingly baying for Sony's blood after an admittedly quiet six months since the PlayStation 4's launch, there's no doubt that the platform holder needs to put on a big show next month. However, history tells us that the manufacturer likes to spread its announcements between multiple press conferences, so we don't think that you're going to see the firm's full hand at E3 in June. Last night's rumour suggests that an incredible 15 first-party titles will be shown, which would be an unprecedented sum for even the Japanese giant. It's much more likely that, even if these games were real, they'd be announced over several events, spreading anticipation out over a longer period of time. Moreover, it's just not feasible from a timing perspective. Factor in introductory speeches and inevitable third-party demonstrations, and the proposed showing would probably run for four to five hours.
It's based upon rumours we already know
The telltale sign that this leak is bogus is that it's based upon a batch of rumours that we already know, and thus reads like a summary of forum posts rather than something genuinely unique. For example, the rundown mentions that Guerrilla Games will showcase a role-playing game at next month's big show. It's, of course, widely speculated that the Dutch developer is working on some kind of Fallout-esque epic, but we're doubtful that it will be revealed so soon after the release of Killzone: Shadow Fall. Meanwhile, many of the other touted unveils are linked to recent trademark filings, which makes this easy speculation. It's also interesting that the post touches upon the visual fidelity of many of the titles, but fails to share concrete details about the games in question. Wouldn't one need to actually see some footage in order to ascertain the quality of an unannounced product's graphics?
It has some curiously inconclusive details
This is the one that kills the rumour for us: many of the details are deliberately hazy. When you're dealing with something as extensive as an entire press conference leak, it seems unreasonable to say that Japan Studio is going to announce a game that's "shrouded in secrecy". The supposed leak also mentions that a WipEout sequel is in production, but fails to elaborate on who's taking the reins following franchise creator Studio Liverpool's demise. This is all information that someone with access to top secret internal plans would know about, and yet it's cleverly left absent from the report. There are bulletpoints that are believable here – Uncharted PS4 probably will get a demonstration at E3, for example – but that's something that anyone could predict. Moreover, the insinuation that Sony will decide what to announce based on Microsoft's press conference is absolute nonsense.
---
In all, the original article offers a good recap of rumoured titles that may or may not be in production for the PS4, but this is absolutely in no way an E3 press conference leak. In addition to being far too stacked for the average convention show, there are also far too many blank points in the documentation to make it truly believable. We'll have our own speculation regarding Sony's big event over the coming weeks. In the meantime, just be careful of what you read online.