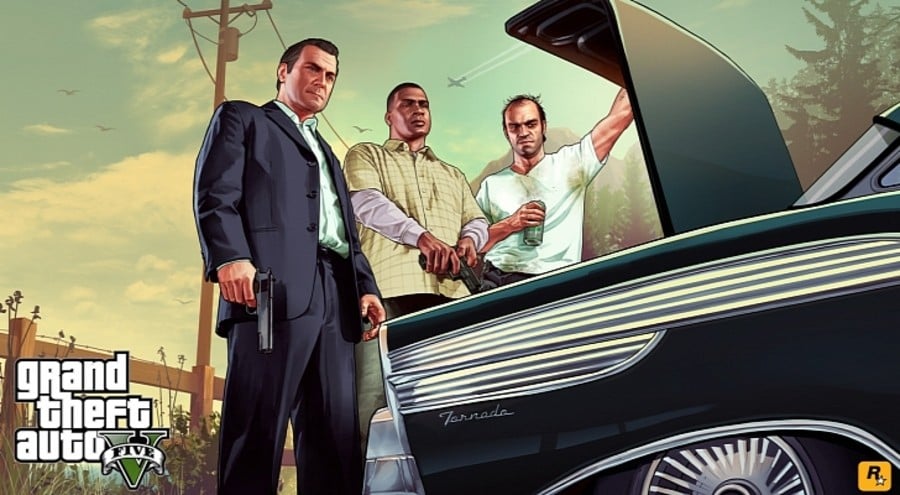 Sony's next generation system has only been on store shelves for a few weeks now, but already we're starting to see ports of current generation games make the leap to the new machine. Square Enix combed over details regarding Tomb Raider: Definitive Edition at the VGX Awards earlier in the month, and only this morning Drinkbox Studios' spicy platformer Guacamelee was rumoured for the fresh new format. But what about Rockstar Games' open world opus Grand Theft Auto V?
Alongside the outstanding The Last of Us, this is probably the PlayStation 4 re-release that early adopters are most eager to see – and speaking as part of a radio appearance on the Opie and Anthony Show, resident in-game host Lazlow has hinted that it could happen. "Obviously every video game developer's got games in progress for those new consoles because the turnaround time for a new title is three or four years," he said. "We haven't announced anything [about Grand Theft Auto V]."
Ordinarily, that would be the end of the matter, but the hosts presenting the show later suggested that he was winking during his response. "He's got his poker face on," one exclaimed. "He's got information. I'm telling you, Lazlow would know. He knows things." Asked again if Rockstar Games has anything in production for the next-gen consoles, the real-world radio presenter simply responded, "Games."
Given the tail that a port would add to the title's already impressive sales, we reckon that it's only a matter of time before this is actually announced. However, it'll be interesting to see just how long the publisher decides to wait before revealing it, as the PlayStation 3 version is still selling incredibly well around globe. Perhaps the bigger question is: would you be willing to double-dip? Bleed us dry in the comments section below.
[source youtube.com, via talkingaboutgames.com]