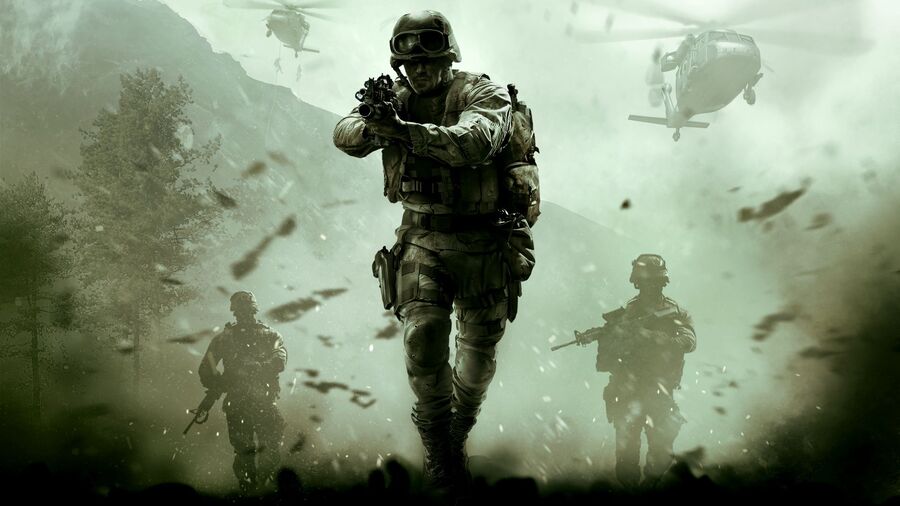 Over the last week or so, we've been starting to see a wide variety of statements being made about the next instalment of Call of Duty, which most assume to be Modern Warfare 4. Infinity Ward is up next in Activision's development duty merry-go-round, and while the continuation of the Modern Warfare series isn't out of the question, it's of course not been confirmed.
However, that hasn't stopped everyone from running with the idea, and we're seeing all manner of rumours. A promotional image (see above) was supposedly leaked before being quickly debunked, but one site in particular is claiming to know lots of details about the unconfirmed title. According to Gaming Intel (or its sources, anyway), Call of Duty: Modern Warfare 4 will include fan favourite multiplayer maps and weapons from previous entries, but Specialist characters, Zombies, and Battle Royale will all be excluded.
We only have this site's word to go on, so take all this with a pinch of salt. There's no knowing what Infinity Ward's plans are for its next CoD, but there's certainly some reason to believe the Modern Warfare 4 angle. With Modern Warfare Remastered currently on PS Plus and yet more rumours ablaze regarding a remake of MW2, it starts to make sense. As for no Zombies or Battle Royale, that's not too far fetched. Zombies mode has appeared in Modern Warfare before, and Blackout has been a big success in Black Ops 4, but it makes a degree of sense to leave these out assuming Activision's comment about an "entirely new campaign" is true.
If we take these rumours as read, it would make for a pretty back-to-basics Call of Duty; a story campaign, and regular online multiplayer with no Specialist classes or Battle Royale to complicate things. An official reveal can't be too far away now, so it's only a matter of time before we know something concrete. What do you think about all these Call of Duty rumours? Are we getting Modern Warfare 4, or something else entirely? Check those corners in the comments below.
[source gamingintel.com, via reddit.com, dualshockers.com]