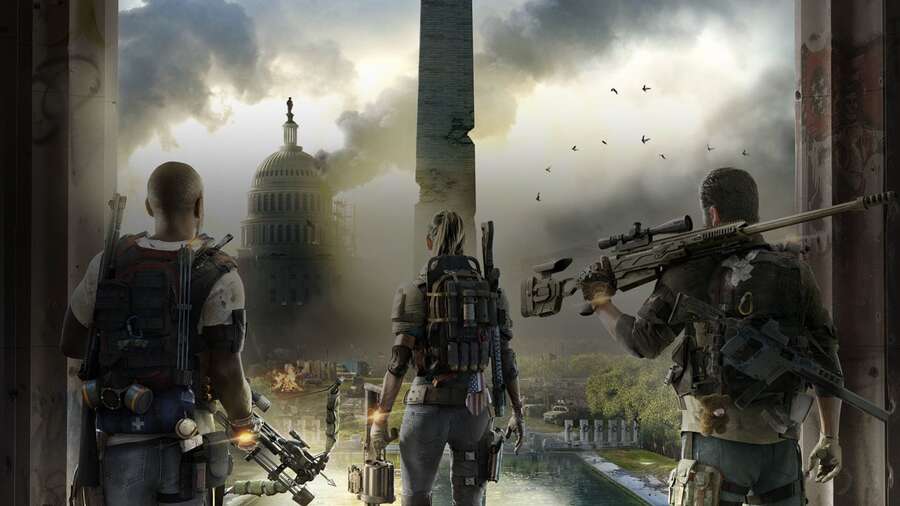 We may now know what the point of The Division 2 having a season pass is. Since the game was announced, Ubisoft has been reiterating that the first year of additional content will be totally free for all players. With this in mind, the existence of a season pass has seemed strange. If everything's free, why buy a season pass?
Well, the idea is that if you buy the 'Year 1 Pass' you get early access to all of the additional content. So yeah, you're essentially paying to play free stuff earlier than everyone who doesn't fork over the extra cash.
This information is present on the game's product page over on the official Ubisoft store, but it's only available under the Ultimate Edition. Here's what it says in full: "Year 1 Pass grants 7-day early access to all Year 1 Episodes, instant access to all Year 1 Specializations as they release, 8 Classified Assignments: The fall of DC, along with exclusive cosmetics and additional in game activities."
Look, it's hard not to be cynical. It's great that all Year 1 content is free, but since The Division 2 is a live service game, players are always gonna be the tempted into staying ahead of the curve, and if that means paying extra for early access to new bits and pieces, well... You can see Ubisoft's thought process.
What do you make of this? Take back DC in the comments section below.
[via store.ubi.com, vg247.com]