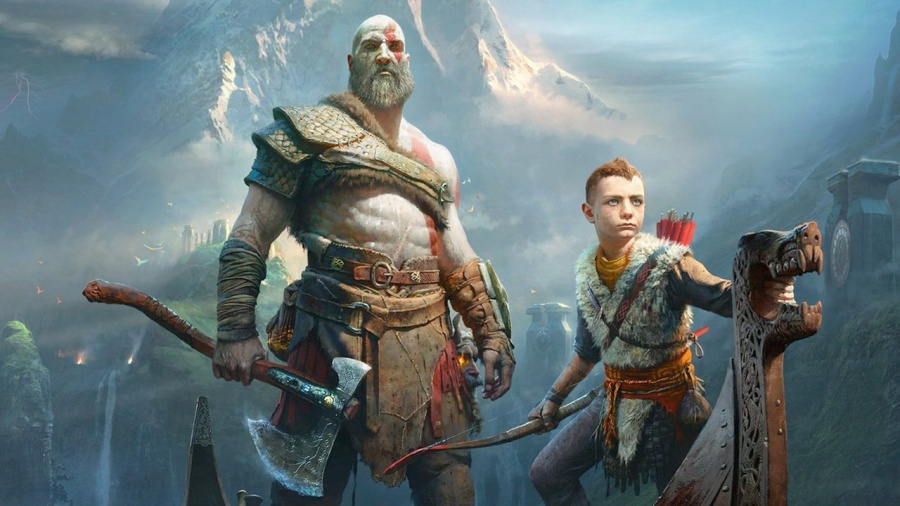 God of War's standard cover art is gorgeous. Front and centre, Kratos and Atreus stand aboard their boat, staring down who-knows-what, while the scene behind them provides a stunning backdrop. It's a surprisingly peaceful cover, but if you picked up an American copy of Santa Monica Studio's latest, you can swap it out for the below reversible art work.
This more action packed, Doom inspired cover art is the same as was used for Game Informer's February issue, and depicts Kratos and Atreus fending off all sorts of Norse nasties. While North American copies of the game feature this as a reversible cover, European copies don't, which seems an odd exclusion. We're not sure about any other territories at this point, but this is at least a nice bonus for those in the US who picked up a physical version.
Are you rocking God of War's reversible cover, or was it not included in your copy? Should Sony have included it in all versions of the game? Try not to get angry in the comments below.
[via gearnuke.com]