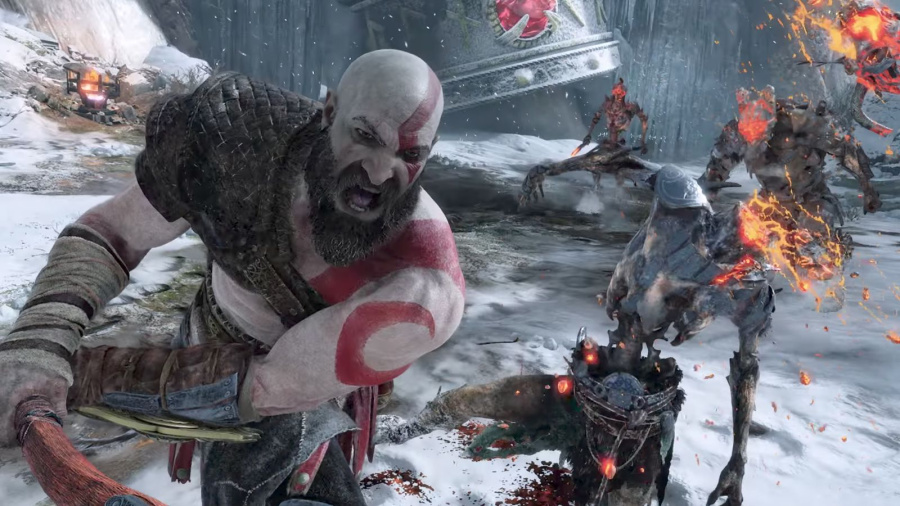 We've had to wait a long time to see uninterrupted, unedited gameplay of Sony Santa Monica's new God of War – but it looks like it's been worth the wait. With a round of previews set to be posted imminently, b-roll footage of the forthcoming blockbuster has hit the web early, and while we're not going to host it here for sake of respecting the various embargoes, you may want to click this link.
The combat, which the meaty video emphasises, looks excellent. With the camera pulled in close to protagonist Kratos, it's certainly a more claustrophobic take on the franchise, but there seems to be a wealth of variety in the ways you can attack. You can launch enemies into the air, throw your axe to pin them against the wall, call upon Atreus to keep your combo alive with his bow, and much more.
The really exciting thing is that we're confident this is fairly early game stuff. One of our favourite manoeuvres sees Kratos parry an incoming attack, lob his axe in the direction of an enemy to freeze him, run around the side of him and kick him into a crowd, and then draw his axe back before dismantling the staggered horde. Super, super stuff – our hype is now officially through the roof.
Update: The footage has been pulled but you can find mirrors around the web if you search.
[via streamable.com]