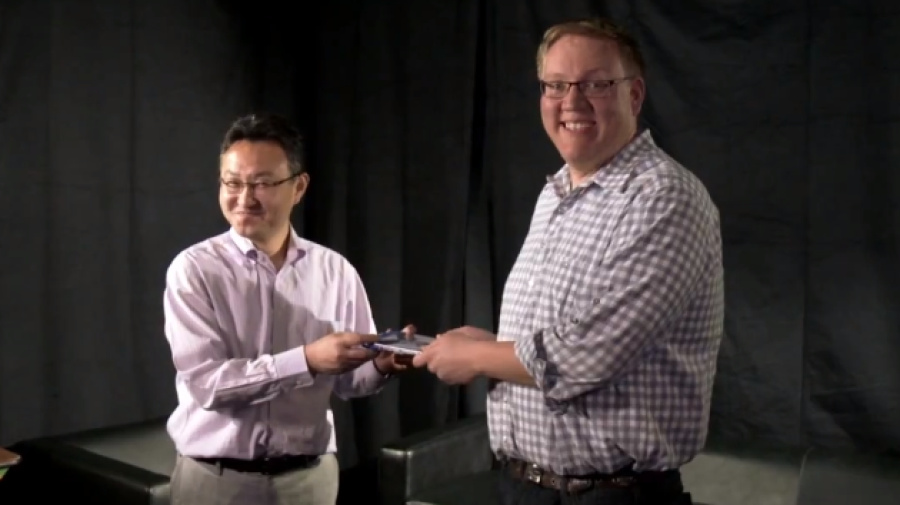 Adam Boyes has one of the most recognisable faces at PlayStation – but the Vice President of Developer and Publisher Relations is moving on. The suit – perhaps best known for announcing Final Fantasy VII Remake and Shenmue III at last year's E3, as well as featuring in the infamous used games video with Shuhei Yoshida – revealed on the latest episode of the PlayStation Blogcast that he wants to get back to making games.
"I've made the super, super difficult decision to leave PlayStation," he said as part of an emotional cameo. "It's been an amazing run, I've been here for over four years and have had an incredible, incredible experience – but I want to go and make games again. That's basically the next chapter of Adam's story – making games."
Boyes, it seems, will be departing the company on highly positive terms, describing his soon-to-be-vacant role as a "dream job". He'll certainly be missed by the higher-ups at Sony, as along with the likes of Mark Cerny, Andrew House, and the aforementioned Shuhei Yoshida, the always affable Boyes helped form a formidable squad of suits that really managed to connect with fans.
Not only that, but his work behind the scenes has been impressive; Sony always came off second-best with third-party deals last generation, but Boyes spearheaded the company's aggressive relationship with Destiny among many others, which has helped the PS4 become the console of choice for many gamers around the world.
Writing on Twitter, Boyes said that there's an incredible team already in place at PlayStation, so "gamers are in great hands". We'd like to wish Adam all of the best with his future endeavours.
[via blog.us.playstation.com]