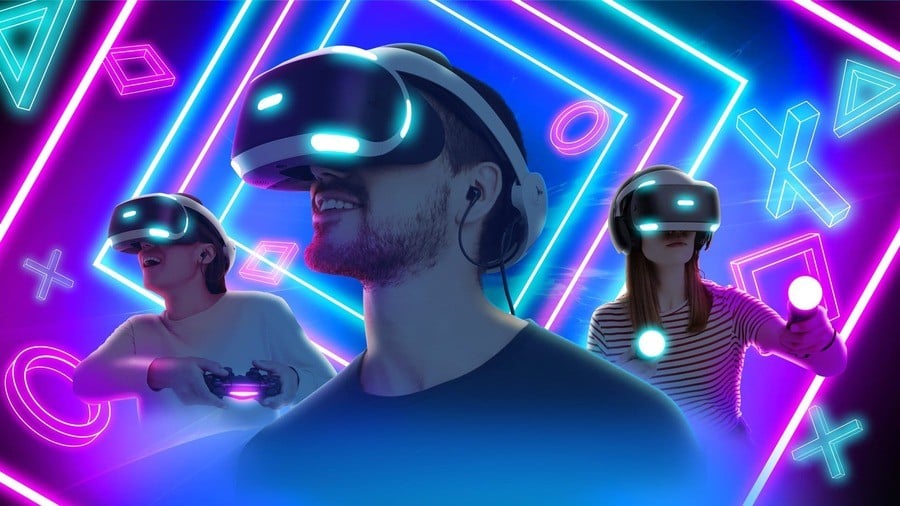 Tobii, the world's leading manufacturer of eye-tracking technology, has today put out a statement revealing it is holding talks with Sony to be the provider of PlayStation VR2's eye-tracking software. Talks are in the negotiation phase at the time of writing. As VGC shares, Tobii produces eye and head tracking cameras for use on PC. Lots of Ubisoft titles support the software, with prices sitting at £230/$230.
While Sony may find other uses for the technology, the Tobii Eye Tracker 5 enhances "your experience by extending your instincts into the game itself. All this made possible by illuminators and sensors that calculate your gaze point on your device's screen." Using the movement of your own eyes, you can aim guns and select items within games. This feature will be part of PSVR2 along with foveated rendering, which dynamically adjusts the resolution of a game in accordance with what you're looking at.
Recently, Sony requested Global Game Jam 2022 entrants to build eye-tracking features into their VR games. If the company is still in the negotiation stage of a pivotal piece of its hardware, however, it could suggest the next-gen headset is further out than we initially thought. After all, PSVR2 will have to be manufactured sooner or later if it's to release this year. Still, this has to do with software packed into the device also so whether it could delay a launch or not remains to be seen.
For much more information, check out our PSVR2 guide. Don't forget Sony set up an official PSVR2 website, which you can register your interest for news and pre-orders through. What sort of stuff do you hope Sony does with eye-tracking tech? Share some ideas in the comments below.
[source tobii.com, via videogameschronicle.com]