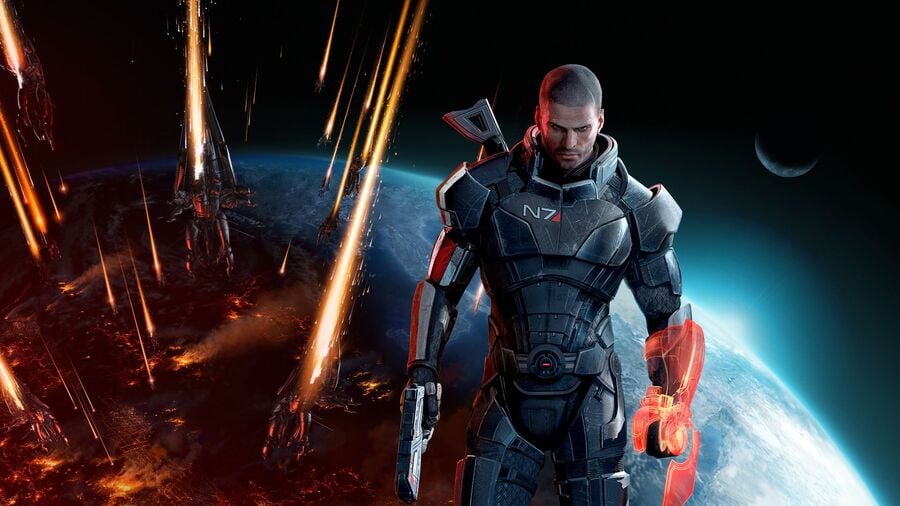 In news that's sure to set tongues wagging, veteran BioWare employees Casey Hudson and Mark Darrah have announced that they're retiring from the company.
This is actually the second time that Hudson has left BioWare. After spearheading the Mass Effect trilogy, his first departure came in 2014, but he returned to the studio in 2017 having spent a few years elsewhere. He was brought back in order to help shape the ill-fated ANTHEM before its launch in 2019.
Meanwhile, Darrah has played a long and substantial role in producing the Dragon Age series. A new Dragon Age game — often referred to as Dragon Age 4 — is in development right now, and Darrah was the project's executive producer.
In a blog post, Darrah writes: "This has been a very difficult decision for me. The team of amazing developers on Dragon Age, make my life fuller and better. They have taught me so much. But the strength of the team is also what makes this possible. I know that Dragon Age won't just survive without me, it will thrive."
Darrah continues: "Dragon Age will be in good hands. Christian Dailey will be moving into the Executive Producer role. Christian Dailey is a strong leader and will provide great insight into the rest of the Dragon Age leadership who remain. This is a team that includes people with decades of experience at BioWare. I am confident that, together, this is the team that can make this Dragon Age the best one yet."
Some big changes at BioWare, then. The developer has endured a very rocky generation, with the aforementioned ANTHEM and Mass Effect: Andromeda both having a negative impact on the studio's once immaculate reputation. Dragon Age: Inquisition was a far better game than both, but that was a whole six years ago now.
Hopefully Mass Effect Legendary Edition — set to launch in Spring 2021 — gets the studio back on track.
[source blog.bioware.com]