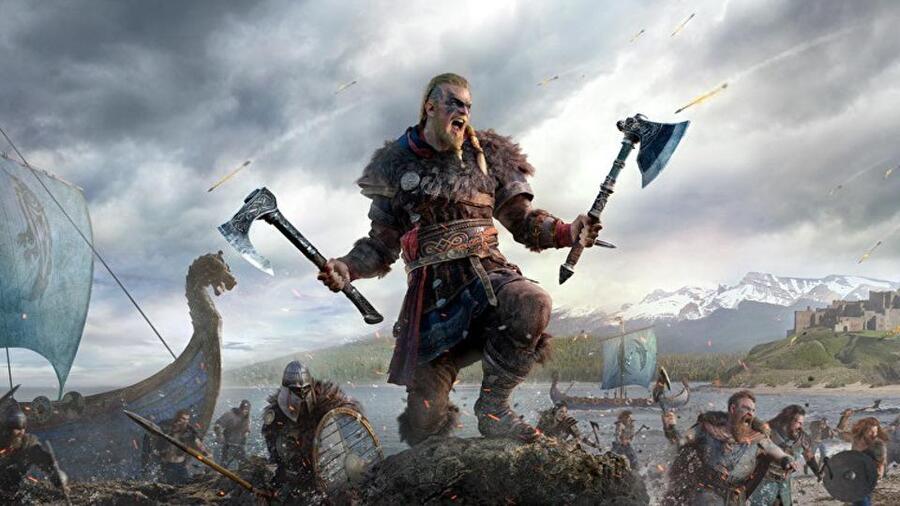 One of the nastier sides to the upcoming next-gen console launches has been the spike of concern trolling that's occurred on Twitter and other social media accounts. There's been far too much of this happening to recap, but perhaps the most obvious example was the recurring sentiment that the PlayStation 5 would only support backwards compatibility with 100 PlayStation 4 games – a statement that was clarified numerous times before only recently being put to bed.
Ubisoft published an update on the performance of its next-gen games this week, which made for an interesting albeit repetitive report. In it, the company confirmed that upcoming titles like Assassin's Creed Valhalla, Immortals Fenyx Rising, and Riders Republic will run at 60 frames-per-second in 4K on Sony's next-gen console. Except, there was some debate about the publisher's wording.
You see, the French firm said that its PS5 games would run at "4K and 60 frames-per-second" while it used the phrasing "4K at 60 frames-per-second" when referring to the Xbox Series X. This prompted wild social media speculation that the games would offer options on Sony's system – 4K or 60 frames-per-second, effectively – as opposed to doing both at the same time. One post from an Xbox fan account ended up being retweeted thousands of times:
Embarrassingly, Ubisoft has now edited its blog post, replacing the original wording with the phrase "4K at 60 frames-per-second" for the PS5 as well. So, with that all cleared up, we're curious what the next nonsense story that explodes on social media will be. Suggestions on a postcard would be gratefully received at Push Square Towers.
[source news.ubisoft.com, via resetera.com]