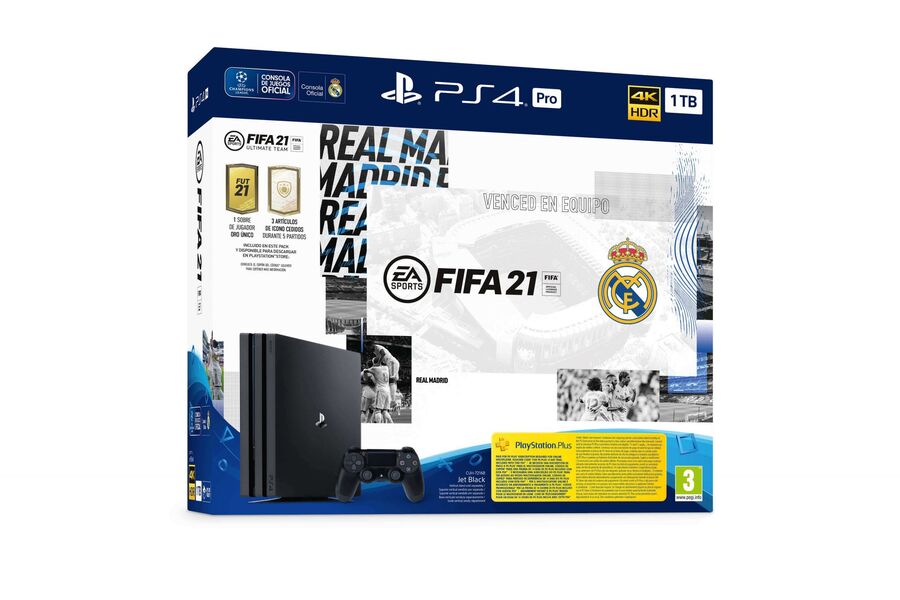 Among the English-speaking media, it often gets forgotten just how much of a juggernaut PlayStation is outside of the USA and UK, but the brand is an absolute beast – particularly in continental Europe. Ahead of the PlayStation 5's launch, Sony's looking to consolidate its position in Spain by signing a strategic partnership with Real Madrid, the reigning La Liga champions.
The club announced the partnership on its Twitter account, with the ominous trailer embedded below:
"Real Madrid and PlayStation have signed a strategic partnership for the Spanish market in a link-up through which the two parties aim to raise the standard and take the world of entertainment and sport to the next level," a press release explains. "The agreement includes Real Madrid's men's and women's football first teams and the basketball team, as well as the whole PlayStation ecosystem, including PSVR and the digital services PlayStation Plus and PlayStation Now. Meanwhile, the partnership sees the new PlayStation 5 and PlayStation 4 become Real Madrid's official consoles."
Sony's brand is tightly intertwined with soccer, as it's one of the principal sponsors of Europe's flagship club football competition, the Champions League. It's also the primary marketing partner of the FIFA franchise, meaning its consoles are shown in any commercials for the game. But with Real Madrid being one of the most famous teams in the world, this will only serve to strengthen its presence within the sport.
"We welcome PlayStation as Real Madrid's official console," Real Madrid's director of institutional relations Emilio Butragueño explained. "The partnership between these two leading brands aims to offer our fans a connection platform between the club and the virtual world through new and unique experiences."
To kick-off the partnership, Sony will be flogging an exclusive Real Madrid-themed PS4 Pro bundle, which includes a copy of FIFA 21 and various in-game extras. Exactly where it will take things from there remains to be seen, but we're sure this won't be the last we hear of this particular partnership.
[source https, via realmadrid.com]